Discover The Benefits of Purchasing A Stylish Carpet Remnant For Your Space
Nestled in our Needham Showroom, you'll find a collection of stunning carpets with designer styles, all at budget-friendly prices. Carpet remnants are the hidden gems of the flooring world, offering you a chance to elevate your home's interior without breaking the bank! Not only do they bring a touch of luxury to your spaces, but they also make a positive impact on the environment by reducing carpet waste. And that's not all – with each purchase, you contribute to supporting charitable causes, making your home improvement journey meaningful and purposeful. Let's explore the allure of carpet remnants and the difference they can make in your home and beyond!
Making a Difference: A Purchase With An Everlasting Impact
At The Carpet Workroom It's not just about selling carpets; it's about using our platform to make a difference in the lives of others and uplift the communities we serve. When you choose a carpet remnant from our collection, you become part of a larger mission – a purpose-driven endeavor that extends beyond your home.
With each sale of a carpet remnant, we pledge to donate a portion of the proceeds to support charitable causes. These contributions are carefully allocated to reputable organizations that share our commitment to making a positive impact in areas such as education, healthcare, environmental conservation, and social empowerment.
In the past, The Carpet Workroom has taken a similar approach for our Remnant Sales Events by donating a portion of the proceeds from those events to support a greater cause: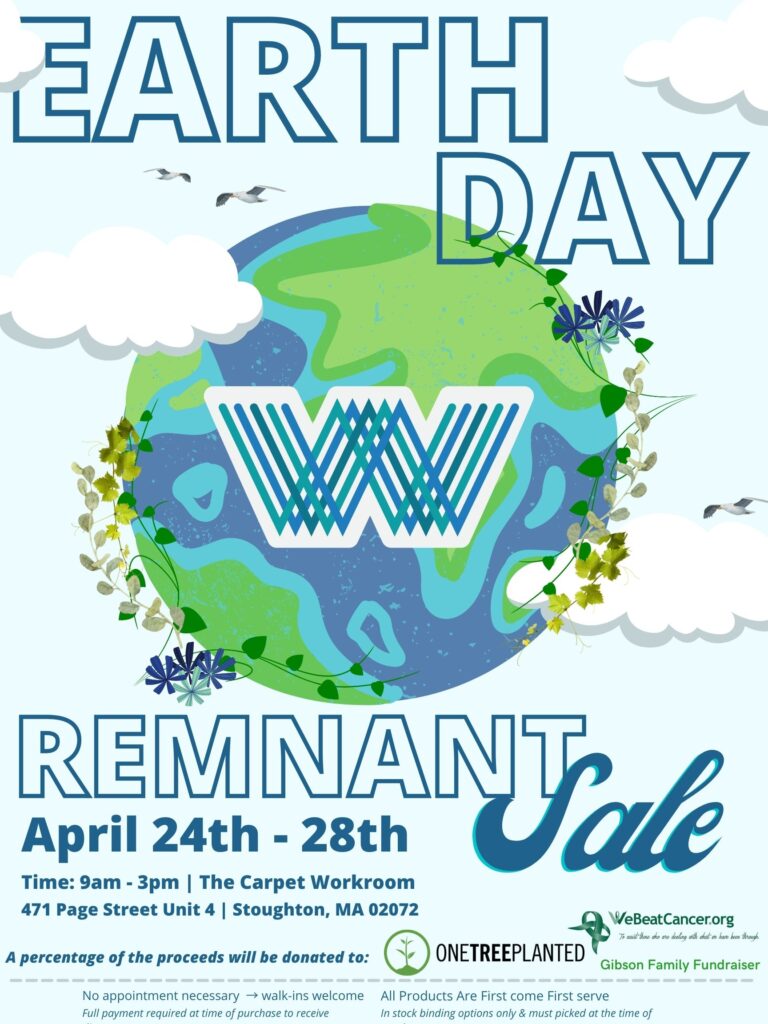 Our team diligently researches and collaborates with various charitable organizations to ensure that the funds generated from carpet remnant sales are directed to projects that create meaningful change both in our local and global communities. Whether it's supporting educational initiatives in underserved communities across New England, or funding environmental conservation efforts with One Tree Planted, we are dedicated to playing a role in transforming lives for the better through the power of remnants and rugs.
In addition to supporting charitable causes, we actively engage with our local community right in our own backyard. We're proud to be a catalyst-for change in the Greater Boston area, fostering relationships with non-profit organizations, schools, and community centers.
For 2023, The Carpet Workroom has pledged its support to the We Beat Cancer Foundation. This local foundation's mission is to ease the anxieties and provide financial supporting to those undergoing cancer treatment. For every remnant you purchase through the end of the year you will be apart of that mission and making a positive impact for cancer patients as they push through their road of recovery.
By choosing a carpet remnant, your home improvement journey becomes more than just a personal indulgence; it becomes a philanthropic endeavor that leaves a lasting impression on society. You contribute to initiatives that empower individuals, strengthen communities, and protect the environment. Every step you take toward enhancing your home resonates with purpose and compassion, making a tangible difference in the world.
With every carpet remnant you choose, you are making a conscious choice to make the world a better place!
Sustainability Matters: A Greener Carpeting Option
In an era when sustainability has become a pressing concern for the health of our planet, making eco-conscious choices has never been more critical. Carpet remnants offer a unique opportunity to align your values with your home improvement decisions, making a positive impact on both your living spaces and the environment.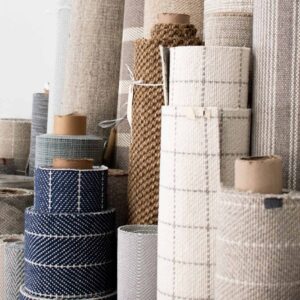 Conventional carpeting production often results in substantial waste, with large portions of carpets being discarded during the installation process due to size adjustments and irregularities in room layouts. This wasteful practice contributes significantly to the burden on landfills and places unnecessary strain on our natural resources. Carpet remnants, on the other hand, provide an ingenious solution to this problem.
By repurposing carpet remnants, we effectively reduce carpet waste and divert these valuable materials from ending up in landfills. With each remnant finding a new home, we extend the lifespan of these high-quality materials and mitigate the environmental impact of carpet production. Your choice to opt for carpet remnants contributes to a circular economy, where resources are reused, reducing the need for new raw materials, and minimizing the carbon footprint of your home improvement project.
A Seamless Journey to Your Perfect Carpet Remnant
Whether you are looking for a stair runner, a custom area rug, or any other carpeting project, our expert team is here to guide you every step of the way. Crafting your custom remnant into a custom area rug might seem like an overwhelming, but it's a lot simpler than what you might think. Let's dive into the easy process of purchasing carpet remnants with The Carpet Workroom: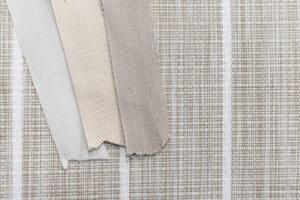 Prepare and Measure Your Space:

Before you step into our remnants room, it's essential to come prepared with the measurements of your space. Measuring your area accurately ensures that the carpet remnant you choose fits perfectly into your desired space, be it a stair runner or an area rug. For stair runners, measuring each step's length and width is essential for a flawless fit. If measuring your stairs feels daunting, don't worry, our friendly staff can guide you through the process or even offer an estimate based on the number of steps (though a formal measurement may be required for the perfect fit).

To get the best idea of how different carpet styles will complement your interior, consider taking a picture of your space. This visual aid helps our team suggest suitable options that align with your vision.

Explore Our Remnants Room: Find your Hidden Gem

When you arrive at our Needham showroom, you'll be by our impressive remnants room—a diverse selection of designer carpet styles, patterns, and textures. We understand that the vast selection might feel overwhelming, but fear not! Feel free to take your time to browse through the collection, and don't hesitate to ask questions. Our knowledgeable project managers are always ready to assist and help you find a style that perfectly matches your aesthetic preferences and lifestyle.

Each carpet remnant in our collection has been thoughtfully priced based on material type and style. This thoughtful pricing approach ensures that you have a range of options to fit your budget without compromising on the quality or elegance of your choice. Whether you're looking for a luxurious piece or a more budget-friendly option, you're bound to find the right style suited for your space and wallet.
Personalize Your Rug: Select Your Edge Finishing

One of the joys of choosing carpet remnants is the opportunity to personalize your rug with unique edge finishing. This step allows you to give your carpet a tailored and individual touch that aligns perfectly with your style and preferences. Our edge finishing options include:

–

Narrow Cotton Binding:

For a simple and understated look that complements various interior styles.
–

Wide Binding

: To make a bold statement and add a touch of elegance to your carpet remnant.
–

Leather Binding:

For a sophisticated and refined touch, perfect for a luxurious and upscale ambiance.
–

Self-Edge:

Creating a clean and minimalist finish for a seamless integration with your decor.
–

Mitered Corner

: For a polished and tailored look, providing a professional finish to your rug's corners.

Our team is here to guide you through these options and help you find the perfect edge finishing that elevates your carpet remnant to a truly personalized masterpiece. Our project managers can also show you some examples of these edge finishes that we're completed in previous projects.

Expert Craftsmanship: From Selection to Fabrication

Once you've selected your carpet style and personalized your rug with the perfect edge finishing, our team swings into action to ensure your vision comes to life. Your chosen carpet remnant will be sent to our skilled craftsman in our Stoughton workroom, where meticulous craftsmanship and attention to detail bring your dream rug into reality.

Throughout the fabrication process, your dedicated project manager will be in touch to firm up any final details and ensure you receive your area rug in a timely manner. While turn-around times may vary depending on our workroom's capacity, rest assured that carpet remnants often yield faster completion times compared to a traditional custom carpeting project.

Ready to Begin Your Carpet Remnant Journey?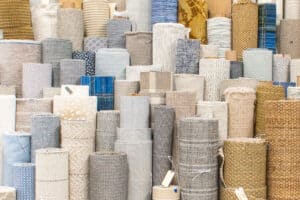 Are you ready to discover the affordable luxury of carpet remnants? Embrace affordable luxury, sustainability, and purpose while making a positive impact on the world. Visit our Needham Showroom to connect with our team of experts! Our project managers are ready to help you explore our captivating remnants room, assist you in transforming your space with the perfect carpet remnant, and create a lasting impact through your purchase.
Have questions or need guidance? Contact us at info@carpetworkroom.com. Our team is eager to assist you in discovering the perfect carpet remnant for your home.