Types of Carpeting for Stairs & Factors to Consider
Benefits of Stair Carpeting
Carpeting stairs provides more than just slip resistance on hardwood floors. It also adds warmth and comfort underfoot, reduces noise levels, and protects the carpet underneath from wear and tear. Stair runners are a great option to conceal any unsightly scuffs or stains on stairs and flooring, as well as add an extra layer of traction for safety. When done right, carpeting can enhance the aesthetic appeal of your staircase, making your home more inviting and stylish.
Stair Carpeting – 3 Primary Ways:
Stair Runners: The most common and decorative option. Carpet runners for stairs are decorative strips of carpet which run down the middle of staircases, leaving a strip of exposed steps on either side.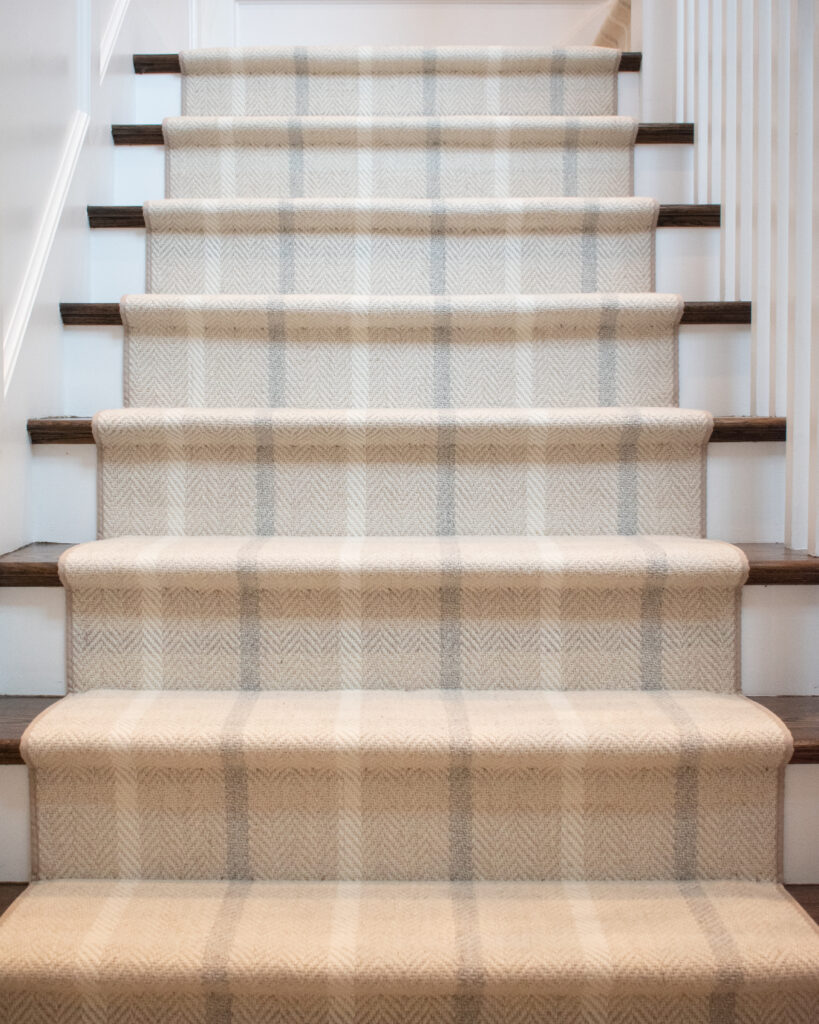 Stair Treads: The most inexpensive option, because they call for the least amount of material, are stair treads. Stair treads offer similar functionality and benefits as stair runners, except the pieces of carpets are designed to adhere to the individual steps.
Wall-to-Wall Carpeting: The most practical option if you don't want to expose the ugly plywood or imperfect hardwood on your steps. This option covers the entirety of each step with full carpeting and is typically used in homes where the entire staircase and landing are covered in the same carpet.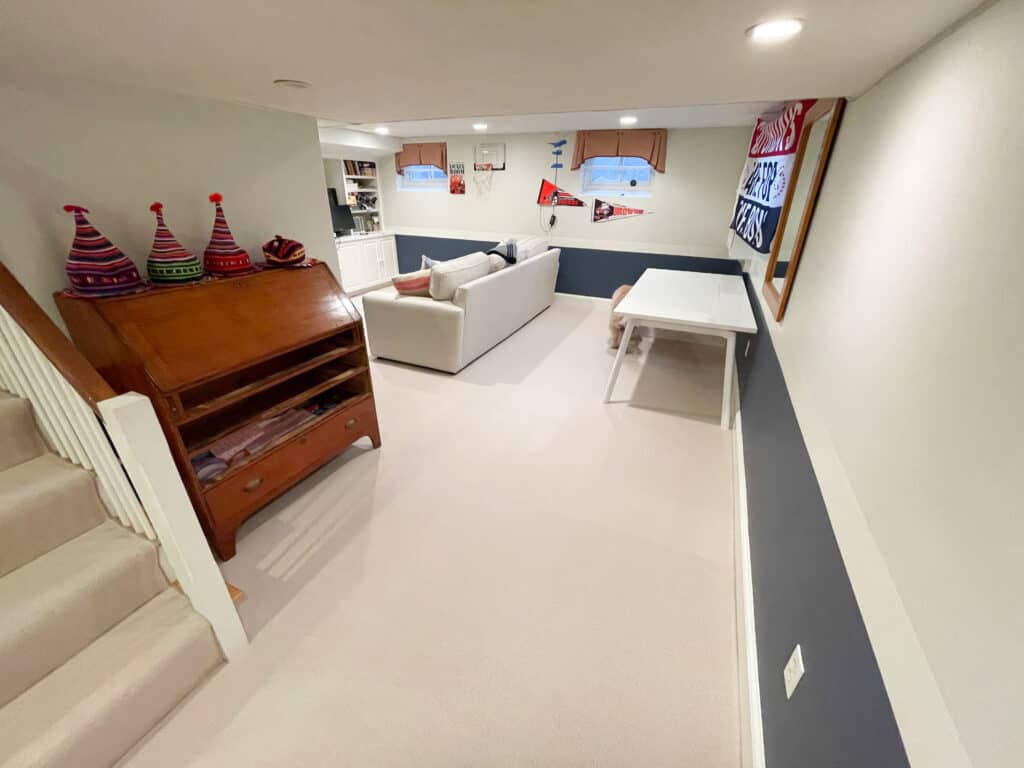 Choosing a Carpet Material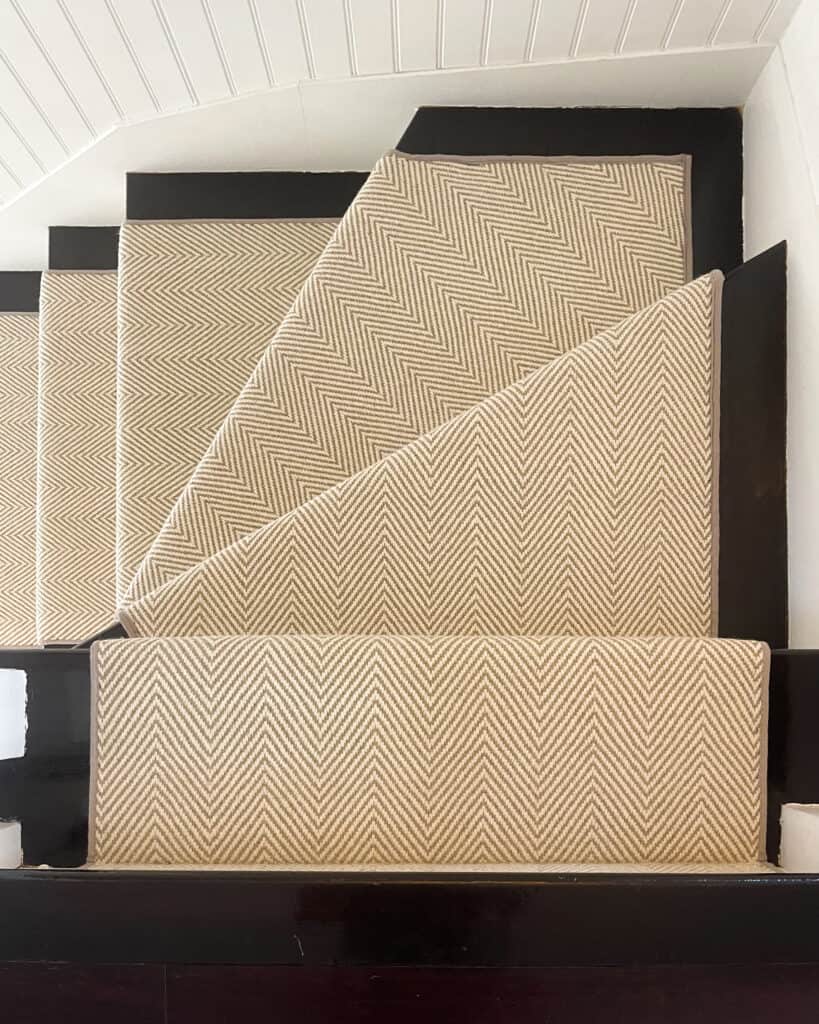 If you're looking for the perfect carpet material, The Carpet Workroom offers an extensive selection to suit any preference. From durable and long-lasting wool carpets to eco-friendly sisal carpets, we have the expertise to guide you in making the right choice.
When selecting a carpet material, it's essential to consider factors such as durability and pile height. Wool carpets are known for their resiliency and ability to withstand heavy foot traffic without showing wear paths, while nylons are a popular choice for those seeking a non-shedding option. Olefins and polyesters are at the bottom of the list because they look and feel the most plastic. In terms of pile, the most important thing to consider is the pile height. Plush carpets may feel luxurious underfoot, but they tend to show wear more quickly and dramatically compared to tight pile options.
At The Carpet Workroom, we provide expert guidance on selecting the right carpet material for your space, including comprehensive wool carpet buying guides and sisal carpet guides.
Carpet Color and Patterns (or not!)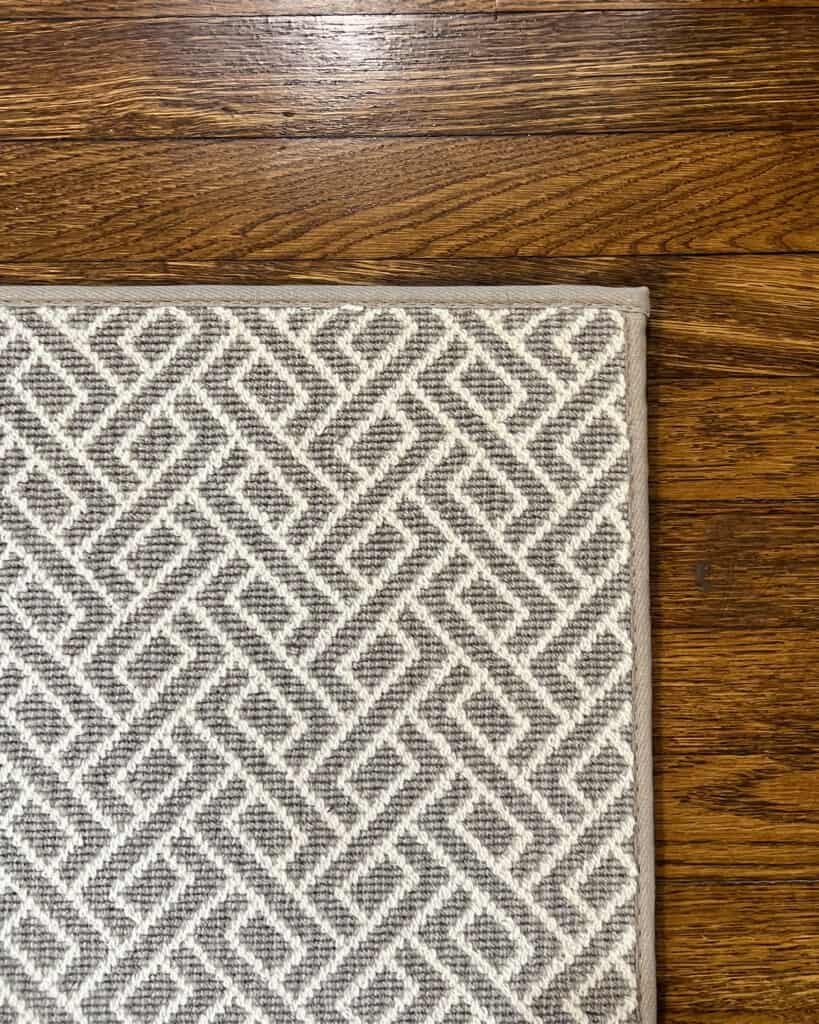 One of the most important factors of buying a new carpet is choosing a color that matches the design aesthetic of your home or business space. If your walls or furniture are patterned, opt for a solid color carpet. Stick with one color scheme such as warm or cool colors. On the other hand, if your décor is simple, consider creating a conversation piece by adding a patterned carpet. Popular stair runner carpet patterns include stripes, geometrics, florals, and solids. Visual balance between color, patterns and texture is a vital aspect of interior design. Read the Do's and Don'ts of Patterned Carpets to discover tips on how to choose a patterned carpet that complements the existing decor in a room.
Rather than matching the walls and other décor in your home, look for coordinating colors in the same color family. Consider the pros and cons of choosing light and dark carpeting. Although lighter carpets can make a room appear larger, whites and light tones show stains and wear faster. Darker colors are best for rugs in high-trafficked areas or for homes with pets or kids. Dark carpets hide dirt and spills which can prolong the life of the carpet.
Carpet Padding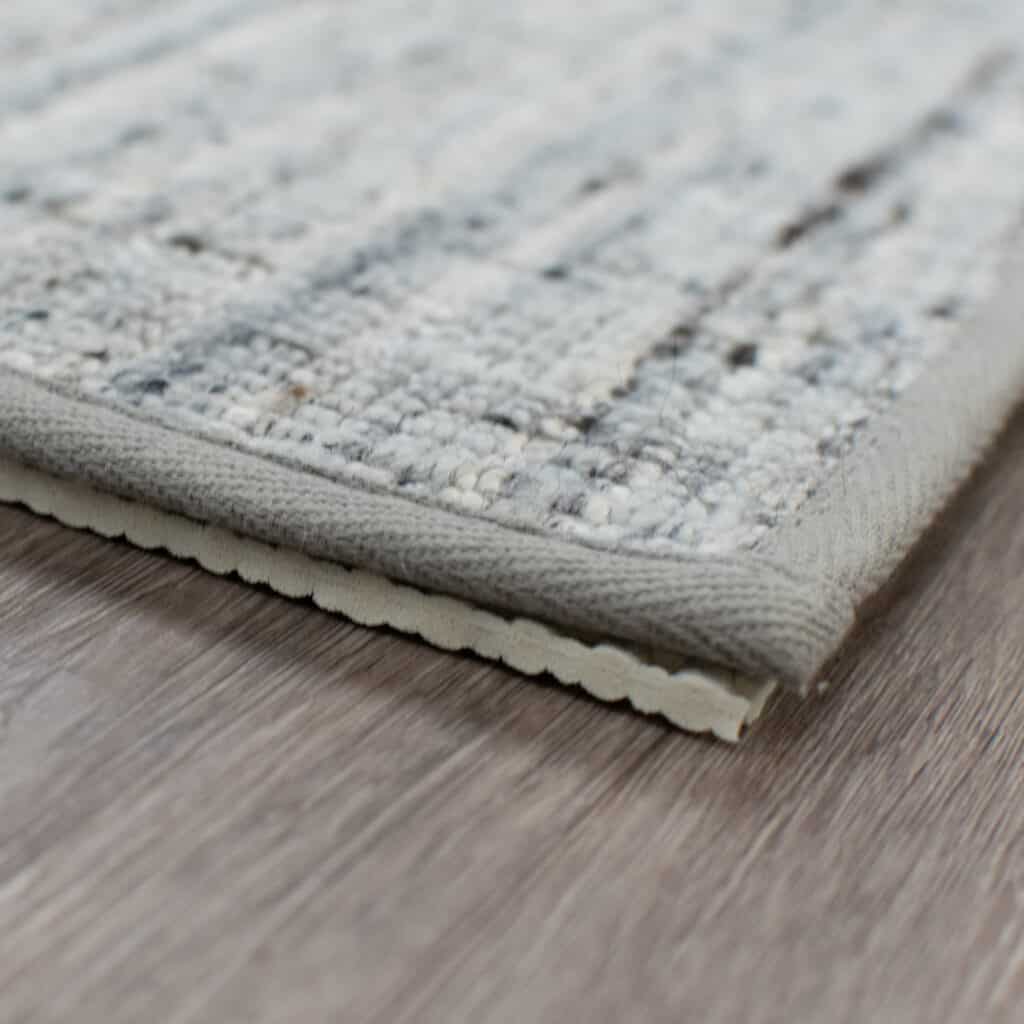 Choosing the right pad for a stair runner is essential for ensuring safety and comfort. Here are some tips to help you choose the best pad for your stair runner:
Consider the material: Carpet pads can be made from various materials, such as rubber, felt, and foam. Rubber is durable and slip-resistant, while felt is soft and provides cushioning. Foam pads are lightweight and offer excellent cushioning.
Thickness: The thickness of the pad is also essential. A thicker pad provides more cushioning and support but may make the stairs too high. Therefore, it is essential to strike a balance between comfort and safety.
Size: Make sure to measure the size of your stairs accurately to determine the correct size of the pad. A pad that is too small or too large may cause the runner to shift, creating a tripping hazard.
Noise reduction: If noise reduction is a concern, choose a pad that has sound-absorbing properties, such as felt or foam.
Durability: Choose a pad that is durable and can withstand regular foot traffic. Rubber and foam pads are more durable than felt pads.
By considering these factors, you can choose the right pad that will provide comfort, safety, and durability for your stair runner.
The questions you should consider when choosing a floor covering are:
What kind of physical shape are the stairs in? Do they need to be repaired?
If there is an existing runner, is there a distinguishable line between the exposed wood and the wood covered by the runner? This will determine the width of your new runner.
What do the surrounding areas look like? Is there a busy wallpaper that could clash? Consider the style of your existing flooring and the color of your walls and furniture.
Do I want a matching runner or carpet in the halls/foyers connected to the stairs? Visit our blog for more information on whether or not stair runners and hall rugs should match, as well as examples of matching and contrasting combinations.
Are there any turns, landings, or pie shapes? No matter how unique the shape of your staircase may be, custom carpeting is available and affordable.
When determining the physical dimensions of the staircase, how wide are the steps? How tall are the risers? How deep are the steps? How many stairs are there?
What is the traffic flow like in the area? Will the floor covering need to withstand heavy foot traffic?
What is the overall style and aesthetic of the home? The floor covering should complement and enhance the existing decor.
What is the desired level of maintenance and upkeep for the floor covering? Some materials may require more frequent cleaning and care than others.
Carpet Sizing and Pricing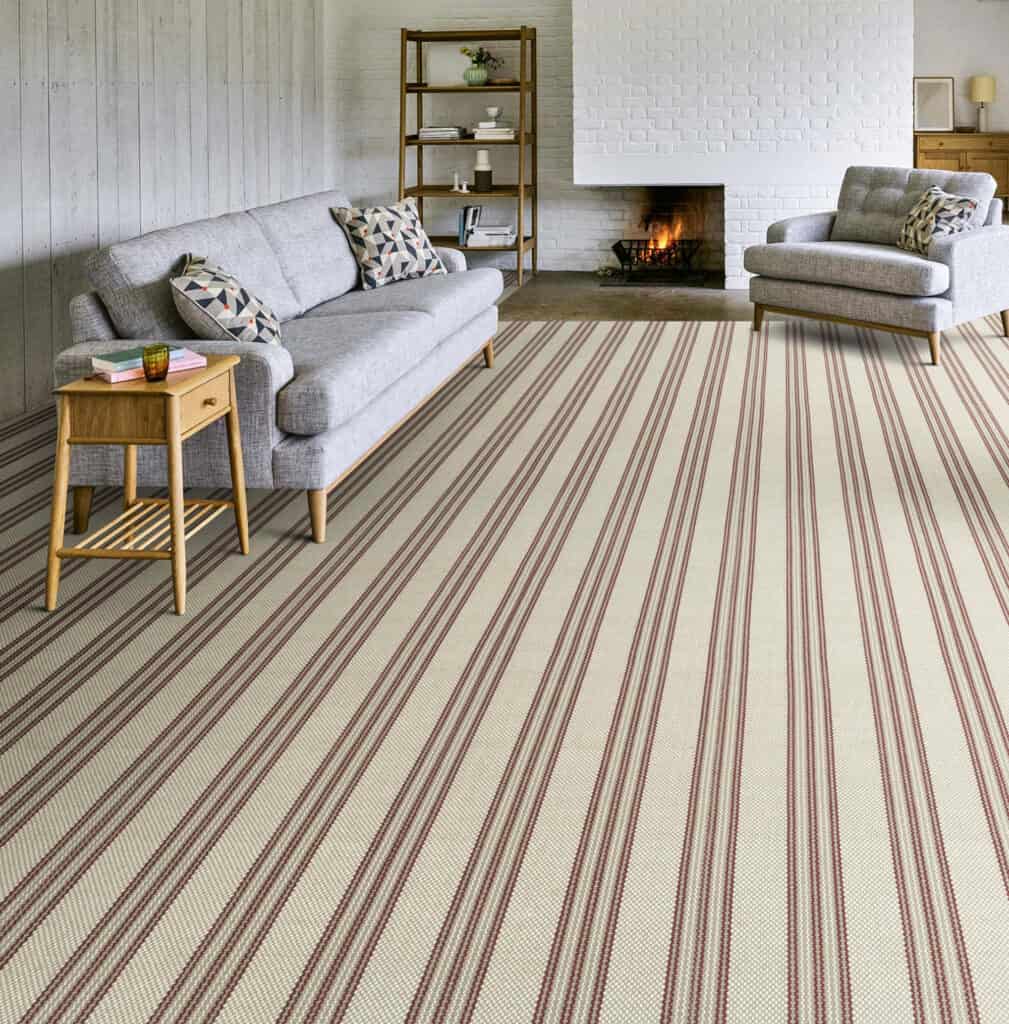 The most common and decorative way to carpet your stairs is with a runner. Carpet runners allow you to decoratively expose the hardwood on your floor while also practically covering the traffic areas. The standard widths for runners are 27" or 30", but can be made into any custom size if converting from broadloom. Many manufacturers have their own runner lines, but because they pre-fabricate on their own, they tend to be very expensive.
The most cost effective way to do a runner is by finding a carpet remnant. Most carpet stores won't tell you that if necessary, stairs can be installed one at a time rather than in continuous runner form. They keep this secret from you so they can order excess material and then sell it as a remnant. The Carpet Workroom is a family business that guarantees a fair and affordable price. The common rule is that you need 18 linear feet of carpet to cover 12 steps, so a remnant saves you a lot of money. Most runners are finished using a standard ¾" binding that keeps it from fraying but you can dress it up by using wide bindings, serging, or even bordering. Visit our photo gallery for design inspiration or browse stair runners for sale on our shopping site New England Rug Company.
If you cannot find a remnant you like, just order broadloom and request the installer makes it into a runner. The last thing you will need to consider is how much wood you want to reveal. The standard reveals are 3" to 6", but it all depends on your preference. The newest design trend for stair runners is painted risers. This is certainly something to consider if you really want to impress. Just picture the contrast of a dark-stained step, a white riser, and a patterned runner. This modern look is a designer's dream.
Wall to Wall Carpeting: If covering a set of stairs that hasn't been renovated, it is probably wisest to carpet the steps wall to wall or wall to spindle. All the same rules apply for this method, but you will need slightly more material to cover the extra width. If you have spindles or an exposed side that requires upholstery, the pricing could go up. However, you will not need to worry about binding or other fabrication. Learn everything you need to know about wall to wall carpeting including its advantages, different types, and factors to consider when choosing one.
Stair treads are the most inexpensive option because they require the least amount of material. Stair treads simply cover the area that you step on. They come ready made with a sticky backing or can be made to order from any remnant or broadloom material.installation method. The way the carpet is adhered to the stairs will determine the aesthetic.
The two most common types of installation methods are Waterfall and Hollywood style. If you're not sure which one is right for you, refer to the post Waterfall vs. Hollywood Carpet Installation Styles for more information on each method. No matter which way you decide to carpet your stairs, The Carpet Workroom offers professional rug installation services.
Choosing a stair runner requires careful consideration of several factors. These include the style and design of the runner, the material it is made from, the size and shape of your staircase, as well as your budget. You'll also need to think about the type of padding and installation method that will work best for your needs. Taking all of these factors into account will help ensure that you choose a stair runner that is both functional and aesthetically pleasing.
If you have any questions or would like a consult, please contact us and we will be happy to assist you.
FAQ's
What is the best carpet for stairs with high traffic?
A low-pile carpet made of durable materials such as nylon or wool blend is a great choice for stairs with high traffic. It can withstand wear and tear, is easy to clean, and won't mat down quickly like high-pile carpets. Also, using a carpet with a pattern or color that can hide stains and dirt can also be a practical choice.
How do I measure stairs for a runner?
To measure your stairs for a runner, you'll need to measure the width and depth of each stair tread and riser, and also account for any turns, landings, or pie shapes. It's recommended to have a professional measure the stairs to ensure accuracy and to avoid any mistakes that could lead to excess material or an ill-fitting runner.
Can I install a stair runner myself?
Yes, installing a stair runner can be a DIY project if you have the right tools, materials, and experience. However, if you are not confident in your abilities or if you have a particularly challenging staircase, it may be best to hire a professional installer.
How do I properly care for my carpet?
Proper carpet care includes vacuuming regularly, cleaning up spills immediately, using a good quality carpet pad, avoiding harsh chemicals, and having your carpets professionally cleaned every 12-18 months. This article has some great carpet cleaning tips that can help you keep your carpets looking fresh and new.
What is the best material for stair runners?
Wool is often considered the best material for stair runners due to its durability, softness, and natural resistance to stains and wear. Nylon is also a popular option because it is highly durable and resistant to stains, while polypropylene is a more budget-friendly option that is resistant to stains and easy to clean. The best material for your stair runner will depend on your specific needs and preferences.
How often should I replace my stair runner?
The lifespan of a stair runner will depend on a variety of factors such as foot traffic, material quality, and maintenance. However, a high-quality runner that is well-maintained can last anywhere from 5-15 years before needing to be replaced.
The lifespan of a stair runner will depend on a variety of factors such as foot traffic, material quality, and maintenance. However, a high-quality runner that is well-maintained can last anywhere from 5-15 years before needing to be replaced.