"No pattern should be without some sort of meaning."  – William Morris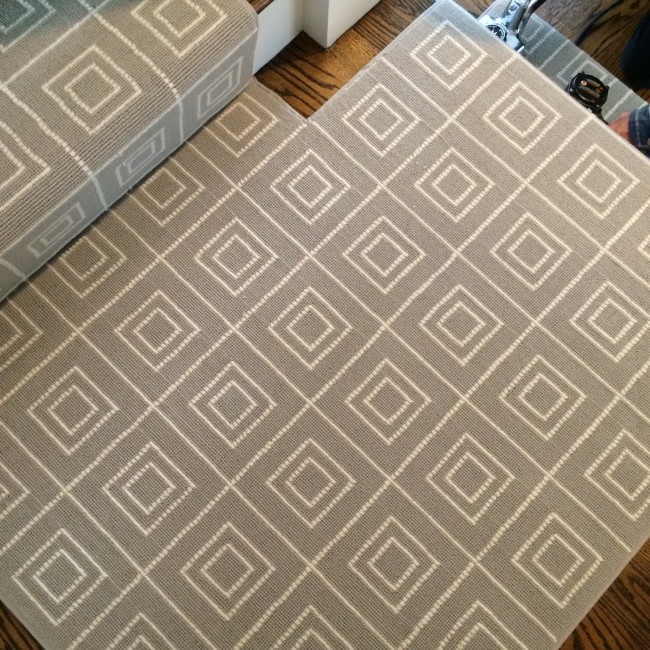 A customer recently came in looking for a rug to "spruce up" her living room. She was not ready to go all out with new furniture, paint, etc. but was in need for a change of scenery. We all know that feeling. Patterned carpet is a great way to alter the entire look of your home without breaking the bank. Rugs have the ability to make a room feel rejuvenated.
There are so many beautiful/fabulous/funky/classy patterned carpet styles around so your hunt may become a bit overwhelming. I'm here to make the process a little less stressful and a little more enjoyable. Redecorating should be something you look forward to, not the opposite. So I've come up with some ideas regarding your search for the perfect carpet. If you're selecting a solid color, it's pretty simple. You can choose a color that anchors the theme in your room, but what about selecting a patterned carpet? How do you choose a pattern that compliments your room without taking control of the rest of your décor?
During this process, remember that you want to choose a patterned carpet that does not go against the rest of the space. Use colors that compliment one another. Select your carpet and rug colors to include shades of existing colors in your room's décor.If you want to add contrasting colors, make sure they work well together.
Vary the size of your patterns. Larger geometrics patterns can create a lot of visual energy in a room. The larger the patterns, the more they become the room's focal point. That being said, when selecting a large pattern, keep the rest of your room simple with solid colors or smaller patterns that won't compete with the carpet.
If you don't want your rug to be the center of attention, choose prints that have smaller patterns and wont't clash visually with the bold colors around it.
No matter what pattern size or shape you choose, your colors should flatter the rest of your room's design and style. For formal, traditional rooms, subtle colors will add elegance, whereas bold colors will add depth to contemporary and eclectic rooms.
It's OK to repeat a pattern in other parts of your home but it's also totally acceptable to use different ones. As long as there are varying shades in the same color family.
You don't need to choose solid colors when it comes to having a pattern BUT there should be no opposing warms and cools. Unless it's stripes…stripes are a whole different ball game.
Here's some inspiration!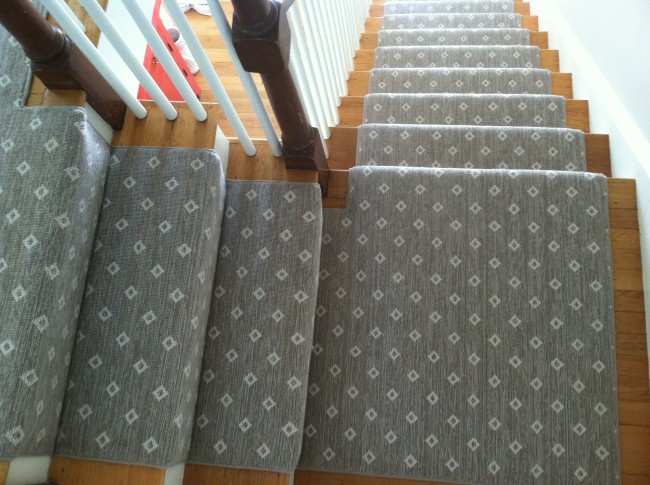 What our customers love most about this is it's a patterned carpet yet remains fairly neutral. It also comes in Azure, Lichen, Marble, Mocha, Prism, and Wheat.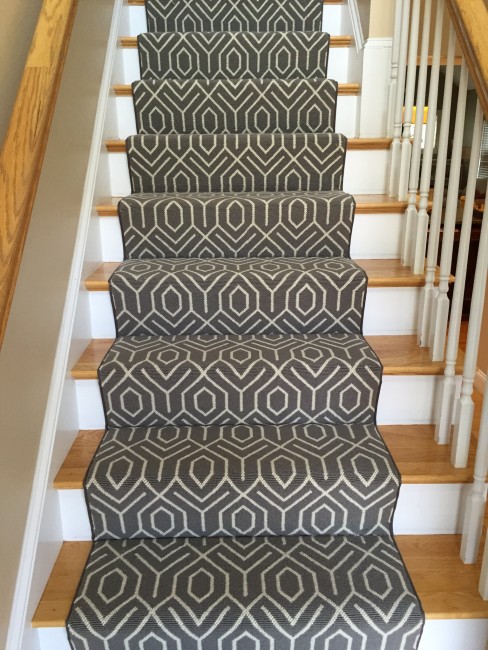 People are going crazy for this patterned carpet. It comes in other colors as well, such as Beige, Chocolate, Midnight, and Navy.
Hardwood floors are constantly trending on social media. Stair runners and area rugs are the perfect way to let your beautiful hardwood floors show without sacrificing comfort, quiet, and of course a unique patterned carpet.
If there are two pieces of advice I'd really like you take with you the next time you shop, it's:
Bring home ALOT of samples. Bring home a wide range of colored carpet and patterned carpet. Even the ones you don't think you'll ever use.  Hey, you might surprise yourself!
Go quality. When it comes to your carpet, don't go cheap. Cheap is not the same as inexpensive. There is nothing wrong with inexpensive but a good quality carpet is so worth it. Quality material will likely be more durable tin the long run which means saving you more on cleaning and fix ups.