Carpet Remnant Deals!
Remnant materials are a great, budget friendly option for your carpet/rug needs! The Carpet Workroom was built on having a large selection of stylish remnants. Our customers love the attractive options we offer in many different styles and sizes.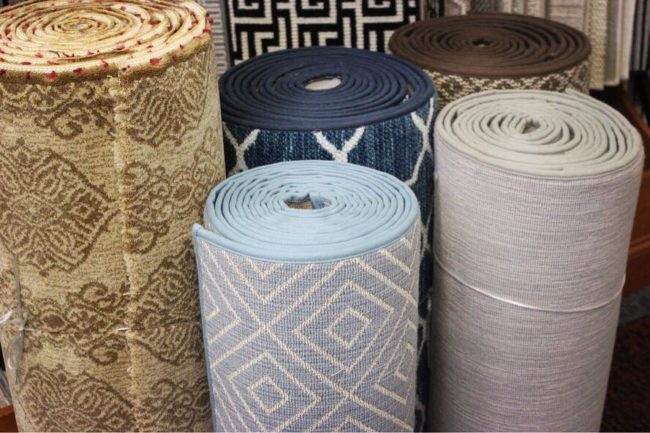 As a reminder, remnants are smaller rolls of carpet that we rescue from being disposed of. We often get these remnants directly from the mill. Many remnants are perfect options for smaller stair runner projects as well as custom area rugs. Depending on the size of the project, we have also been able to utilize remnants for wall to wall carpeting project. If it works, remnants are the most cost efficient way to furnish your home with premium, high end materials at a fraction of the price.
We are currently offering a huge discount on remnants in our South Shore Avon location! Visit the showroom at 13 Robbie Road in Avon, MA to check out the selection and see how we can make a remnant work for your project. Remnants are priced to sell. There are even some options that are free, with binding being the only cost to you.
The Carpet Workroom is now offering a quick turnaround solution for remnants purchased in Avon. Watch your remnant being made and take it home the same day! For narrow binding on area rugs, you can now watch your rug being finished while you wait!
There are still plenty of high end wilton wool remnants in our Needham location. Our Avon showroom has more of the larger and smaller remnants. There are plenty of natural fiber remnants and synthetic options in Avon as well. Perfect for stair runners, area rugs and smaller wall to wall carpeting projects. And as college move in approaches, remnants are a perfect option for college students!
Visit our website to see the available remnants online!