Move over, wool – indoor/outdoor carpeting is here to stay. Indoor/outdoor carpeting has evolved into a cost-effective, versatile and visually appealing option for your carpeting needs, with a growing range of patterns, colors and textures. It can be used for area rugs, stair runners and even wall to wall projects, with the ability to withstand high traffic and ease of spot cleaning. Here are some of our favorites, which you can find in our Needham showroom:
Mezza by Fibreworks
The Mezza style features an eye-catching diamond pattern and comes in five different color ways, including navy, silver, beige, neutral and black.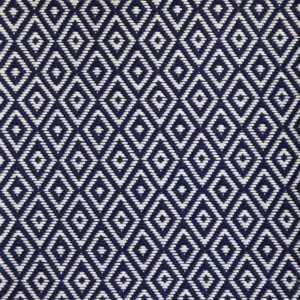 Calypso by Fibreworks
Another indoor/outdoor recently released by Fibreworks is the Calypso – a softer pattern with the same color options as the Mezza style.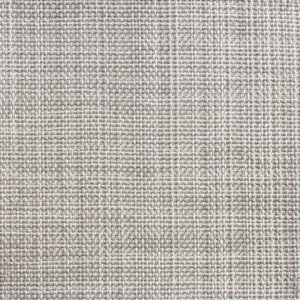 Outer Banks Hatteras by Nourtex
We love the herringbone pattern of this style by Nourtex. The material has a metallic hue, with color ways of grey, taupe, beige, teal and black.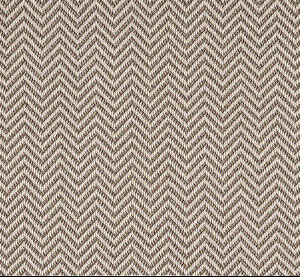 Outer Banks Roanoke by Nourtex
This indoor/outdoor, also by Nourtex features a soft trellis pattern in the same metallic hues as the Hatteras style.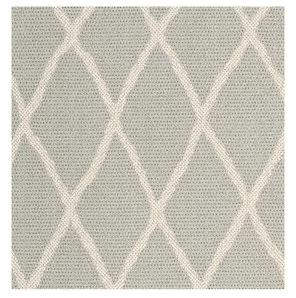 Palmetto by DMI
Talk about tricking the eye – an indoor/outdoor style that has the beautifully woven appearance of sisal, with the convenience of a synthetic! This mill also offers indoor/outdoor carpet in a herringbone pattern and a tightly woven pattern.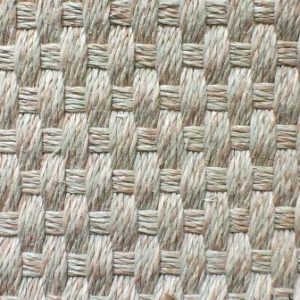 Ponyo by Prestige Mills
Another indoor/outdoor that also comes in silver, with the appearance of a sisal and an intricate, wool-like pattern.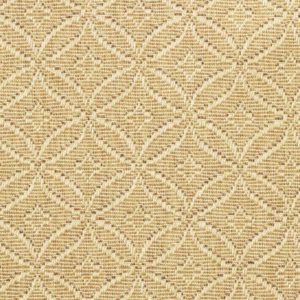 Come to our showroom to explore the many options we have in indoor/outdoor material. With a variety of looks, we can find one to match any aesthetic you are seeking, while introducing a unique look to your space. Just look at how beautiful this stair runner came out…