If you are interested in a durable but stylish carpet for wall to wall installation or on stairs, we're excited to finally have the Milliken Imagine nylons line now available!
We are always trying to bring new products and styles to our showroom to help give our customers every option when working on their rug/carpet projects. Many customers come see us looking for stair runners and in high traffic areas of homes with big families and pets, and wool may not always be the best option. While wool is naturally durable and easy to clean; sometimes you just need something a little more tough.
With the Imagine collection, Milliken takes residential patterned carpet to the next level, layering pattern and color to create a collection of flooring that will work in any décor, according to their website. One of the best parts of this collection is the customizability. See a pattern you like but it's not shown in the exact color you want? Using 2 pallets of 35 colors and a minimum order amount, we can create any pattern/color combination.
These are not your average nylons, and there are some new styles and patterns we can offer that I'm positive our customers will love!
My personal favorite is this style Cantera, which is subtle, upscale and perfect in its imperfections. The color pictured here is marble and it would look amazing on any stair runner or as wall to wall carpeting, as pictured. I love the brushed look texture and if I had a white or dark wood staircase, I would definitely consider adding this as a runner.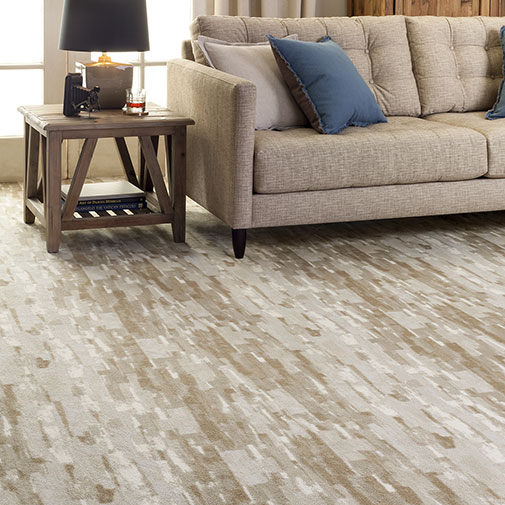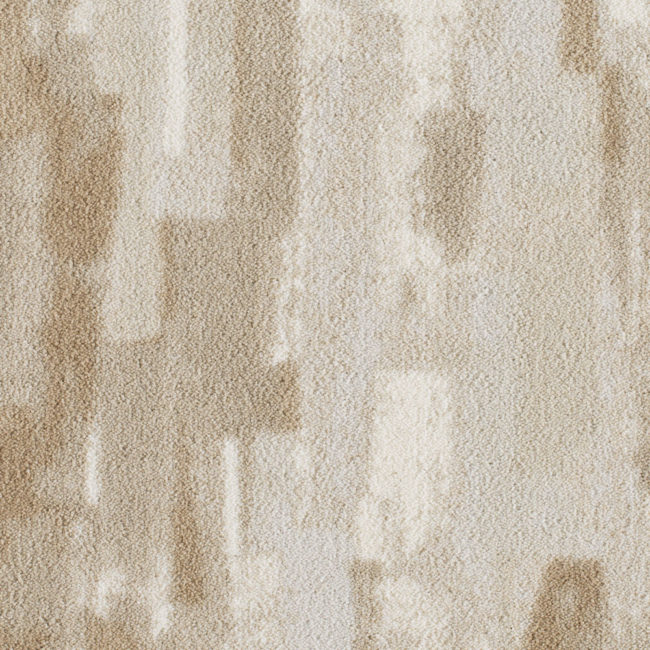 For those looking for more of a bold pattern, Milliken offers some beautiful patterns typically only seen with wools, but in this case for nylon.
For a traditional yet modern look, style Arabella may work. I can already see this on a large staircase or in play room.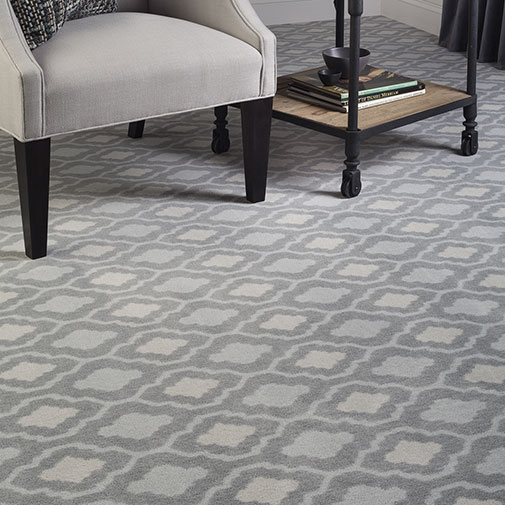 Inevitably we have customers looking for something a little unique. If you are one of those bold customers, the Artisan style may work for you. I love the Olive color below for a more eclectic home.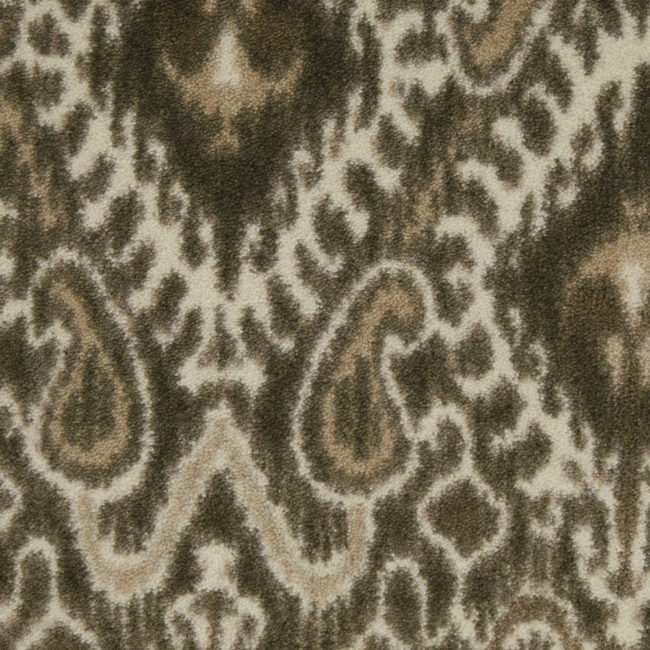 Here is the Artisan style installed on a set of black stairs in the color Moonstone, uploaded from a very stylish Pinterest user!

For a more transitional look, the style Corita might be for you. Here it is installed wall to wall in a bedroom.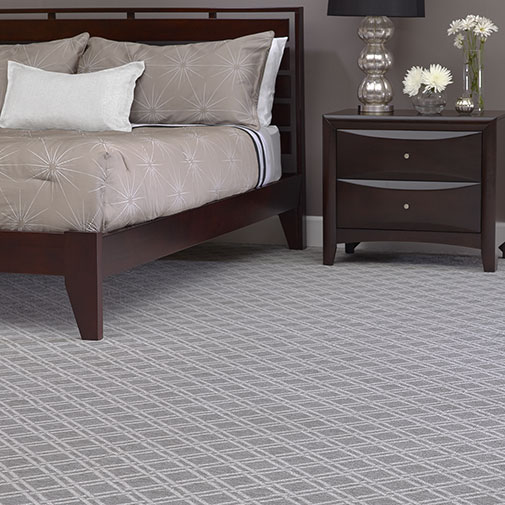 More samplings of some of the beautiful patterns and colors below. Check out the Milliken website for more styles and colors and as always reach out to us at info@carpetworkroom.com for questions on pricing or for a custom estimate! Visit either of our showrooms in Needham and Avon to see these products in person as well as the additional color ways you can customize to!