Paint color selection can be overwhelming. Walk into any Benjamin Moore or Home Depot and the swatches of paint seem endless. You decided on a blue, but do you want a baby blue or navy? A turquoise or slate? Picking the right paint color can make or break the entire look of a room.
Painting is the easiest way to upgrade or change the look of a room you've grown tired of or perhaps one that you didn't design. Nothing is more frustrating than watching an episode of House Hunters hearing a couple say they don't love a house because of the wall colors. Change them! Besides being a super easy DIY project that can be done in one day, it's fairly inexpensive.
Usually before painting a room you have a color or theme in mind. But if you don't, go online or pick up some design books for inspiration. I am a self-admitted coffee table book addict, and there are so many good ideas in there that I might not have ever thought of on my own. In design it's okay to draw inspiration from others without feeling like you're copying someone else's ideas. Adding your own design elements and decor will make it yours.
Paint colors are often the step people realize they need an interior designer. Designers will have ideas on the best shades depending on the lighting in the room, push you to explore different options like painting a ceiling, or using a bold accent color. However, if you're confident in your own personal style, decisions on paint color may come easy.
Moving into my one bedroom condo, the paint colors were the first things to change. Seriously, before I had any furniture in the place I was tasked with painting every room. A single guy lived here before me and it was pretty obvious. A red accent wall with a picture of Fenway Park, bright green in the bedroom, and a baby blue bathroom. It just wasn't my style. Because my condo is fairly small and mostly open concept, I decided to go with one color that would fit the general design idea I had for each room and wouldn't require me changing it in the near future. I chose a medium gray in a matte finish because I hate shiny walls.
But the bathroom was another story. I had visions of the perfect greige, gray and beige combination, but painting over the blue semi-gloss paint that was already there was not easy task. I picked a color and after 2 coats of paint, sat back and  was underwhelmed. I lived with it for a year or so before deciding I couldn't look at it any more. With the marble floors, subway tile shower and polished nickel accents, I wanted the bathroom to be glamorous and it just wasn't wmmpxz3. Since my bathroom has no windows and is fairly small, I landed on a clean white. But choosing the right white is much harder than it sounds.
My biggest trick for choosing a paint color, or at least which ones you want to sample, is the internet of course. I trust Benjamin Moore the most and not just because they offer <a href="https://www.benjaminmoore best collaboration tools.com/en-us/color-overview">this amazing resource for understanding colors and helping you chose the right one. You can choose colors by family, theme, hue, and then see them in rooms. You can even filter by specific room.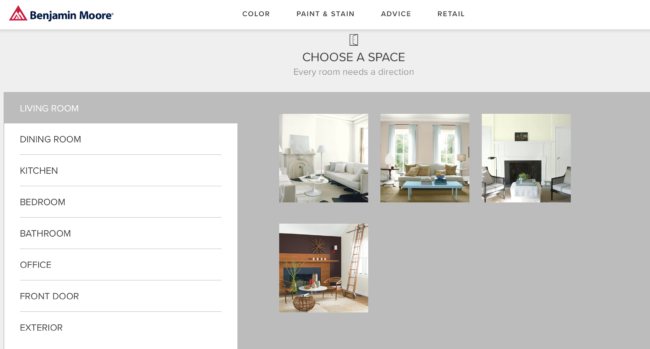 Pinterest is another really helpful resource for researching paint colors. We're all in this together, and many people have uploaded pictures of finished rooms in almost every color imaginable. After spending quite some time on both of these sites, I landed on Benjamin Moore's Chantilly Lace and Decorator's White.
Getting a sample and testing it out on your wall is a step you really shouldn't skip. This may have been one of my biggest mistakes the first time and this time I wanted to make sure I did it right. Now I even have leftover paint for touchups, other furniture or paint projects so don't feel like you're wasting money on the samples, it's worth it.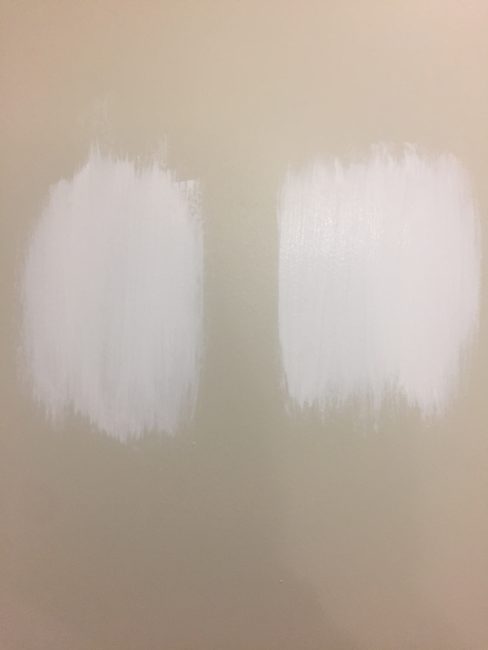 It was so hard to tell the difference in the colors from the paint can, and honestly it wasn't much easier on the wall. I painted some test areas on a few sections of the room where the lighting was different, to make sure I would love the color everywhere in the room.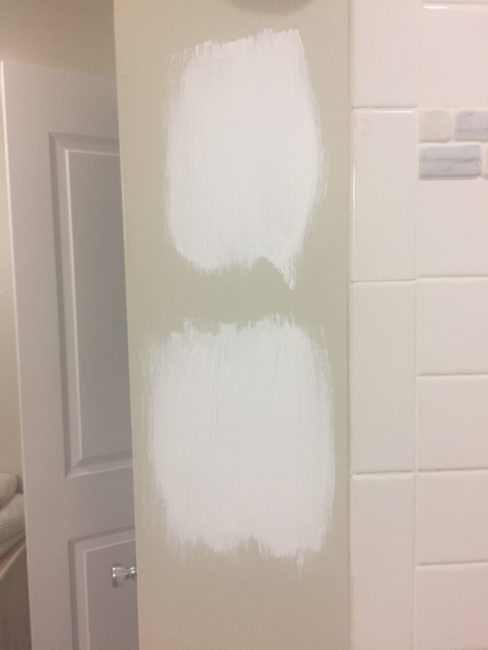 After much deliberation and walking in and out of the room for a full day, I decided on Chantilly Lace. It seemed brighter, whiter and I hoped it would make my bathroom seem much bigger. Here it is after one coat.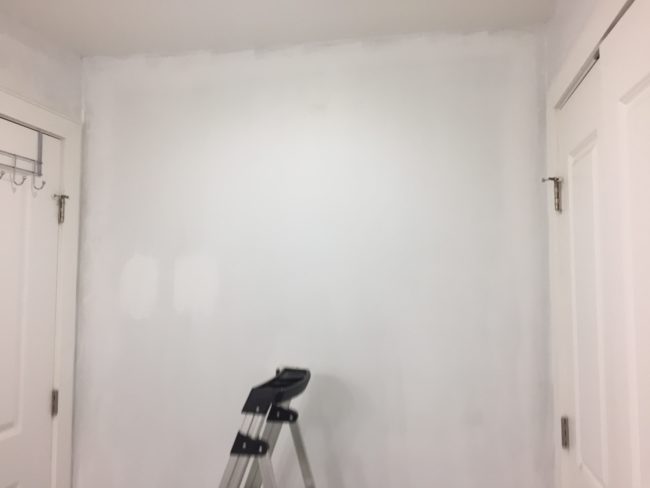 Covering over years of blue and then beige paint with this white was harder than I expected. I ended up using 3 total coats to get the bright white look I was going for, with no tint of any other color showing through. But patience paid off and after getting my furniture and gallery wall back up, it was perfection.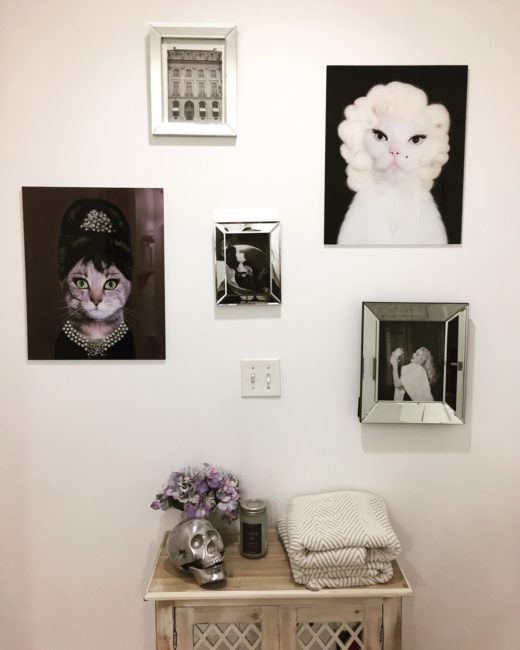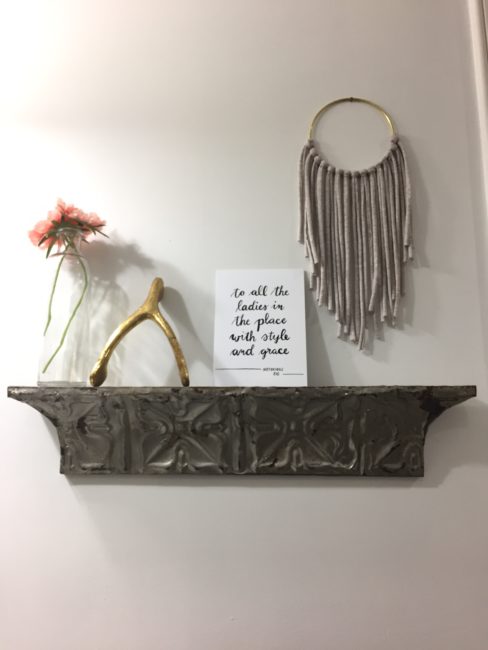 What are your best tips and tricks for picking the perfect paint color? Share in the comments!