The woman cave: a rarely talked about space designed for female sports fans that want a place to watch the game that is both stylish and helps convey our love of sports. In my case, this is a dream I've had for quite some time. While watching countless House Hunters couples looking for a home with the perfect space for a man cave, followed by the wife rolling her eyes or making a joke, I thought; what if the roles were reversed and god forbid the woman got a space of her own for some peace and quiet while watching the big game?
I'm not talking about your average living room or man cave covered in team flags and bobble heads. The woman cave might have those things, but it is much more luxurious. When I first got into interior design, one of the first rooms I had designed in my head for my future home was my woman cave. I wanted it to be stunning, comfortable, and fit for lazy Sunday's watching football. Combining my two biggest loves, interior design and Patriots football, here is a glimpse at what my ideal woman cave would look like.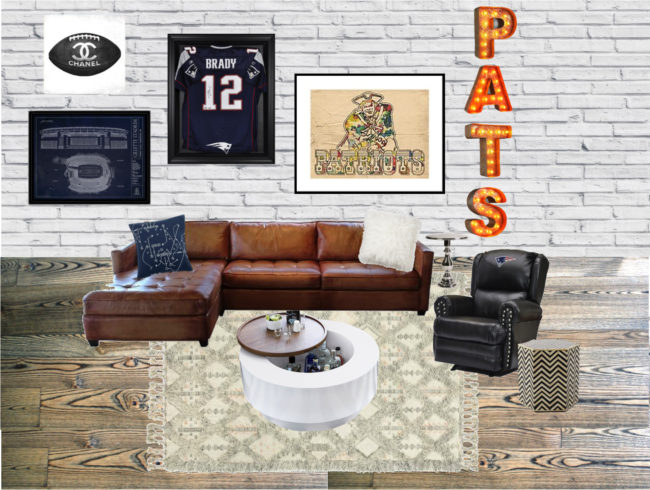 The Decor:
First, I started with the cozy elements. The warm brown leather sectional sofa, which already looks broken in and big enough for a large group. Add a few throw pillows, some more simple and neutral, and some that show some team spirit. The particular pillow shown here has football plays sketched on and couldn't be more perfect for this space. Hardwood floors would be used throughout, and I happen to love the bold grain shown here with some area rugs throughout to warm up the space.
Given that I'm also the self-proclaimed wallpaper queen (and assuming I'm not lucky enough to have an existing exposed brick wall), I would add this whitewash brick wallpaper from Arthouse, found on Wayfair.com for $.43/square foot. To add some team spirit to the wall, hang vintage Patriots prints, stadium floor plans and framed jerseys. I've got some collectibles to display from my own personal collection that would look great on a floating shelf or displayed in some custom built ins. Marquee letters that spell out your favorite team can help with the ambiance without getting too much into team colors to overwhelm the space. A touch of femininity is added to my woman cave with the Chanel football print I've been eyeing for years and I've got the bones for a perfect place for optimal football watching.
My preferred seating would be this team official, nailhead accented, leather recliner.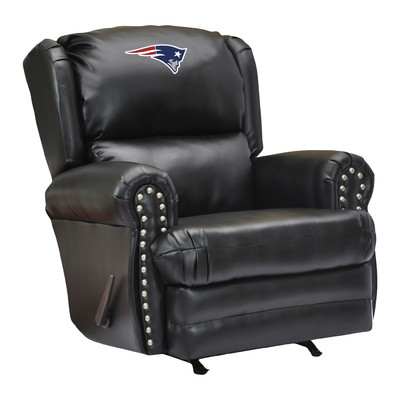 Lastly, keep the libations close with this drink storage coffee table from CB2, designed in collaboration with Lenny Kravitz. Add some accent tables for snacks and drinks and your woman cave is almost complete. Don't forget the big screen TV of course.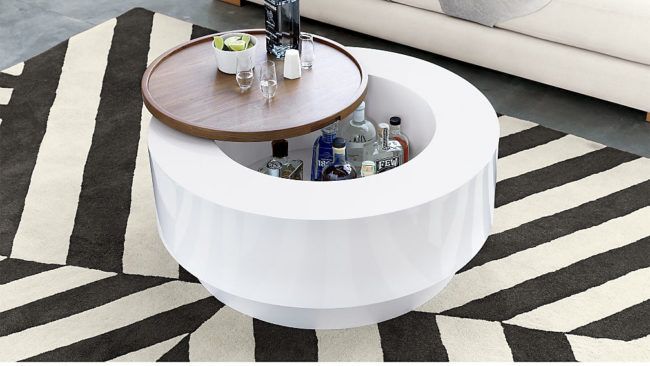 The Bar:
A big sticking point for almost every man cave is a bar. In the middle of a big game you can't be running upstairs or into another room for a fresh drink and risk missing a big play. Here are some bar inspirations for every good woman cave. A small corner could be turned into open shelving with a wine cabinet and fridge or a full bar countertop if space allows. Statement lighting and stylish bar stools would help give an upscale look to the bar and would complement the design of the seating area.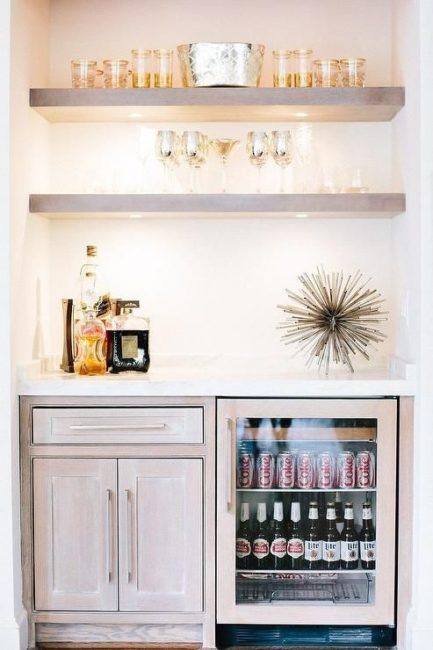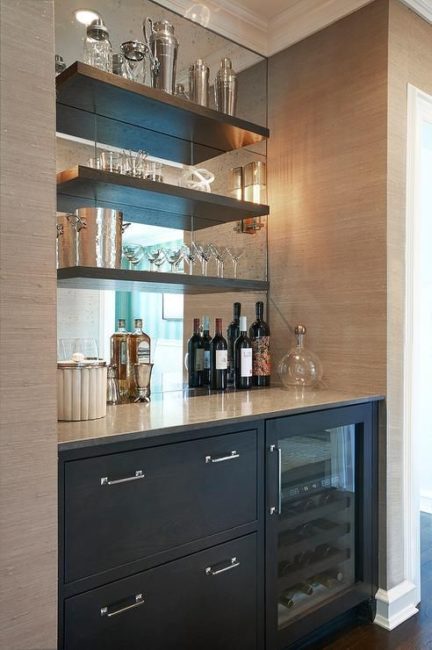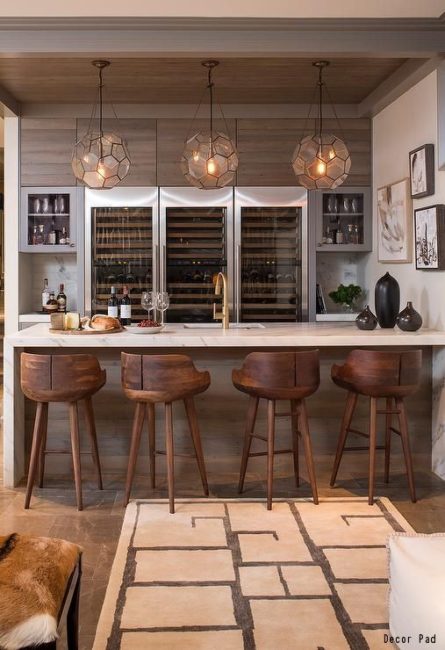 The Food: 
There's nothing more important to a good man cave or woman cave than the food.
For those of us lucky enough to live in New England, watching our team play in the Superbowl has been happening frequently, and this year is no different. This year, many of us will host gatherings or head to a friends Superbowl party. Need some inspiration? Try some Patriots themed snacks like this sweet and salty Patriots popcorn, rep your favorite players with these Rice Krispies treats, or indulge in these Patriots Jell-O shots. Try a festive snack bar, and don't forget the buffalo chicken dip! OH AND GO PATS!