What is the first thing your feet touch when you wake up? Hopefully you answered with carpet or rug. If you didn't, you should invest in some! They are seriously a game changer. Anyway, did you know there are 26 bones, 33 joints, and over 100 muscles, ligaments, and tendons in each foot? Research shows that when your body has ample source of electrons, your immune system will function at 100%. Electrons can be naturally obtained by barefoot contact with the earth. Research suggests that electrons from the earth have antioxidant properties that can help to heal and defend your body from inflammation and disease in the body. After learning all this, I thought about all the incredible places our teams feet have walked on. Here's a couple!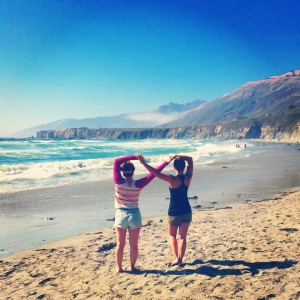 Jade Beach in Big Sur, California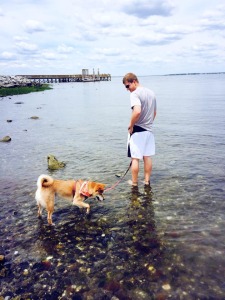 Billy and Kenzo in Rhode Island!
Unfortunately, you can't be barefoot all the time.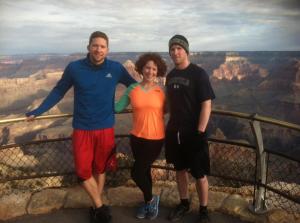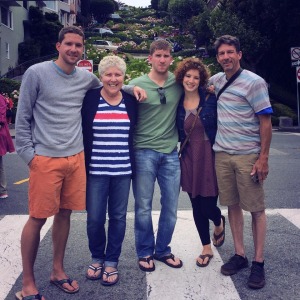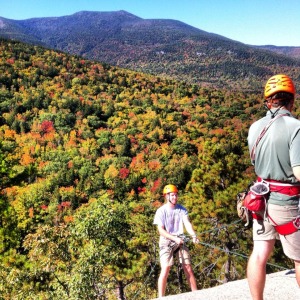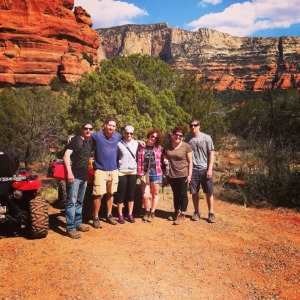 I could continue on but I think you get the point. What exactly is the point to all this? The point is, your feet are pretty damn lucky. Even rabbit's feet are considered to bring good luck! Your feet deserve the very best and that is why we offer the most unique experience, here at The Carpet Workroom. We are a family-based business with an aim to create a new buying experience for carpet and rugs. Our hands-on, professional approach allows the freedom to customize exactly what you want while learning how the process works.  No job is too large or small and we are willing to travel all over New England. If you have any questions about anything at all, please do not hesitate reach out to us personally, our door is always open.