The Carpet Workroom specializes in finding, selling and installing carpet remnants. Please contact us if you would to find out how carpet remnants can make your home more beautiful.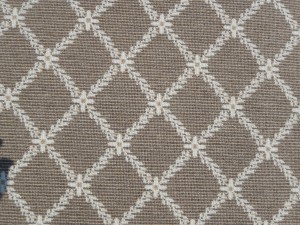 Carpet Remnants Frequently Asked Questions
Q. What are carpet remnants?
A. Carpet remnants are any piece or roll of carpet that is sold at a discount. Remnants are typically small pieces of carpet that are left over after an installation or fabrication is finished.
Q. What are the differences between carpet remnants and roll ends?
A. Roll ends are the excess materials left at the manufacturer. Anything under 25' long is then considered a roll end.
Q. Where do you find carpet remnants?
A. We seek out remnants and roll ends from high-end, wool manufacturers. Because of this, we never know what patterns, colors, or sizes will be available. We purchase at least one large remnant package a month which includes dozens of remnants.
Q. What are the top uses of carpet remnants?
A. Carpet remnants make excellent area rugs and runners. All carpet remnants can be customized for shape, size, and fabrication. We purchase them from mills all over the world and from local installers that don't have the opportunity to sell the remnants on their own. All of this allows us to maintain a unique selection for many project types.