Fresh Floors, Fresh Air: A Professional Carpet Cleaning Can Instantly Improve Your Home's Air Quality and Create a Healthier Lifestyle
Do you ever look at your carpet and wonder if it's actually clean? Professional carpet cleaning is a crucial aspect of maintaining the health and cleanliness of your home. While regular vacuuming can help remove surface-level dirt and debris from your carpets, it's not enough to get rid of deep-seated dirt and allergens that can accumulate over time. And let's not forget about those pesky stains and odors that seem impossible to remove. These pollutants can lead to respiratory problems, allergies, and other health issues if left unchecked.
That's where you can call in a professional to clean your space. Not only can it improve the appearance of your carpet and rugs, but it can also benefit your health and home in ways you might not even realize. So, let's take a deeper dive into the world of a professional cleaning and explore how it can benefit you and your family.
Please keep in mind that along with carpet and rug cleaning, we also offer professional cleaning of furniture (indoor and outdoor), window treatments, and upholstery as well.
Improve air quality
Professional carpet cleaning can help remove dirt, dust, and other pollutants that have accumulated in the fibers of your carpets over time. The process involves using specialized equipment to agitate the carpet fibers, loosening and lifting dirt and debris from deep within the carpet. The cleaning solution is then extracted from the carpet using powerful suction, leaving your carpets fresh and clean.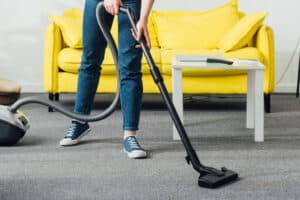 Prolong life of carpet
In addition to improving indoor air quality, professional carpet cleaning can also help prolong the life of your carpets. Dirt, dust, and other pollutants can cause carpet fibers to break down over time, leading to premature wear and tear. Professional carpet cleaning can remove these particles, leaving your carpets looking and feeling like new for longer.
Keep your carpet looking fresh
Another significant benefit of carpet cleaning is that it can help remove stains and odors. Accidents happen, and if left untreated, they can leave behind unsightly stains and unpleasant odors that can linger for weeks or even months. Professionals uses specialized cleaning solutions and equipment to penetrate deep into the carpet fibers, breaking down and removing even the toughest stains and odors. They help ensure the proper cleaning method is used for your specific carpet material.
It's also worth noting that professional carpet cleaning is particularly beneficial for those with pets. Pet dander, fur, and accidents can all leave behind stains and odors that are difficult to remove with regular cleaning methods. Professional carpet cleaning can help remove these stubborn stains and odors, leaving your carpets looking and smelling fresh.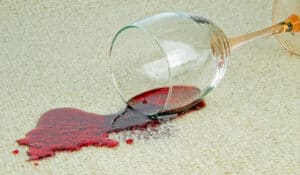 In summary, professional carpet cleaning is an essential aspect of maintaining a healthy and clean home. It can help improve indoor air quality, prolong the life of your carpets, and remove stains and odors. When choosing a professional carpet cleaning service, look for a certified and experienced company that uses safe and eco-friendly cleaning solutions and a multi-step cleaning process. By doing so, you can enjoy a clean and healthy home for years to come.
How to Choose The Right Professional Carpet Cleaning Service?
When choosing a professional cleaning service, it's important to look for a company that is certified and experienced in the industry. They should use safe and eco-friendly cleaning solutions and a multi-step cleaning process that includes pre-treatment, spot cleaning, and deep cleaning. High-quality equipment should be used to ensure that your carpets are cleaned thoroughly, and the company should be able to provide you with references and have a good reputation in the community. Luckily, The Carpet Workroom has all these areas covered!
Family-owned and operated for over 30 years, The Carpet Workroom has helped countless of homeowners in and around the Boston area beautify their homes with the best in carpet selection and installation. With the assistance of our trusted partner, Clifford Fine Fabric Care, we're able to provide our clients with trustworthy professional carpet & upholstery cleaning services, taking you one step closer to clean and healthy home!
For all your professional carpet and upholstery cleaning needs, contact us here or through info@carpetworkroom.com, and a project manager will help you get your project started!