Remnant Sale/Blog
If you're reading this, it's your lucky day! We are pleased to announce that a few of our favorite styles are now on sale for the entire month of August 2022. If you're new here and don't know what our Roll Special Program entails, we have it summed up below.
Our roll special program is alway the first place we send our customers to view. It is the best way to find a discount carpet for your next project. The carpet styles we collected are some of the top trending carpet styles in the industry and are curated specifically with the New England aesthetic in mind. Styles include our most popular discount carpets such as Peter Island Stripe, Martinique, Cliffside, and many more.
In order to fulfill the increasing demand, we decided to expand our roll special offerings and add more styles into the mix for 2022. Please keep in mind that our industry is experiencing logistical challenges never seen before so our stock is limited and it sells out fast. Just because it's something we "stock", it doesn't mean that it's always in stock. Aside from the discount, you're also avoiding a freight charge.
Benefits
The benefits of shopping through our in-stock roll special program selections start with one of the most important aspects, price. All of these rolls are discounted and we can confidently say that you wouldn't see a better price for these materials anywhere else. If you do, please let us know and we'll consider a price match. All these styles are durable options, most of them are wool, and can be used in a number of settings in your home. You can guarantee these styles will be a mainstay in your home for many years to come. All of these products are broadloom carpets which means they can be fully customized to fit your needs. Because we use these products over and over again, we have an uncanny knowledge required to use these carpets in the most challenging projects.
Now let's get into sharing what products are on sale!
Star Time/Ash – 100% wool – $4/ft2
This striking hollow rhombus pattern features artistic oval stars, unlike anything we have seen before. We brought this product into our program, early 2022. Unlike the black between the stars, this beautiful Jacquard loomed constructed carpet is still bright and beautiful, and we offer this product in a neutral gray color-way. If you're wondering what the fiber content is, it is 100% wool and comes 15′ wide with a pattern repeat of 2.125″ x 3″. Star Time is regularly priced at $9/sq ft through our roll special program, and we have now put the product on sale for $4 per square foot for the month of August, act fast!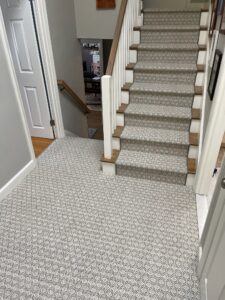 Marcie – 100% Wilton wool – $6/ft2
Are you not ready to fully commit to a bold animal print in your home? Try a subtle pattern like "Marcie". Marcie is a Wilton wool and the color we stock is called "Granite". This gray color is nice if you're looking for something a little darker and forgiving with light specks of ivory that really pop! It is very soft underfoot and is easy to clean. Marcie can be custom fabricated into area rugs and stair runners but can even be installed wall to wall. Marcie is regularly priced at $11/sq ft through our roll special program, and we have now put the product on sale for $6 per square foot for the month of August. Act fast as we only have limited stock!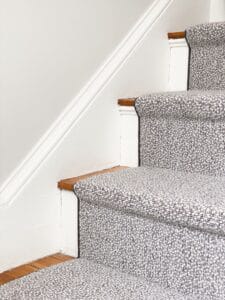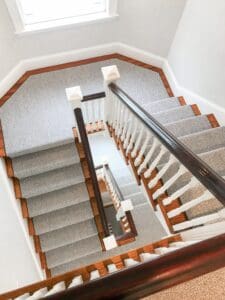 Naturally – 100% wool – $4/ft2
If you love neutrals and looking for a carpet style for your home with a herringbone look, Naturally could be exactly what you're looking for! The color we offer is Grey which is a mix of ivory and grey herringbone. It is a classic design made for any home. The carpet is 100% flat woven wool and can be fabricated into a stair runner, area rug, or even installed wall to wall. This sale price for this beautiful and neutral carpet is $4 per square foot while supplies last.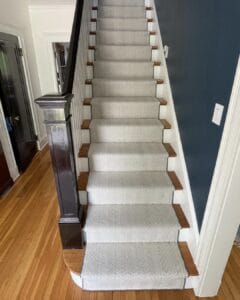 Heatherly – 100% wool – $6/ft2
Heatherly has always been one of our top contending styles and right now we offer the color Chevron on SALE! We are offering this soft, flat woven wool product at $6 per square foot and usually it goes for about $10/sq ft. This product has been fabricated into various types of projects. Mainly stair runners, but if you have something else in mind, please let us know! Act fast as we only have a limited stock on this product!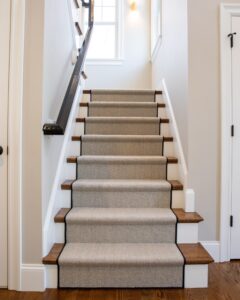 Tempe/Cold Springs – 100% wool – $5/ft2
Tempe is a fairly newer product that we added back in 2021 and continued to be a style that we love and so do our customers! The mix of blue striations is stunning to the eye and great for homes with high traffic, kids, and even pets! The product comes 16'4 and the color we offer is Cold Springs. Tempe is great if you have a large space to play with. The material is a flat woven wool product. The blues look great in any home and if you have a house on the lake or ocean, just let us know, this could be perfect for you! The sale price for this product is $5 per square foot. This product will sell quickly, so if you're interested, please email us at info@carpetworkroom.com thank you!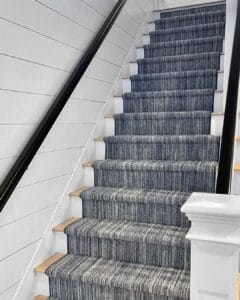 Celio – Wool Blend – $4/ft2
This ivory and navy blue herringbone flat woven product is classic! For those who are looking for a coastal inspired carpet, we highly recommend this product. It looks great on stairs and even made into an area rug. We do have limited stock for either a stair runner or area rug, so if you're looking to get this into your home before summer ends, please reach out to us immediately! Celio is now on sale at $4 per square foot.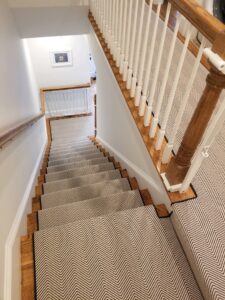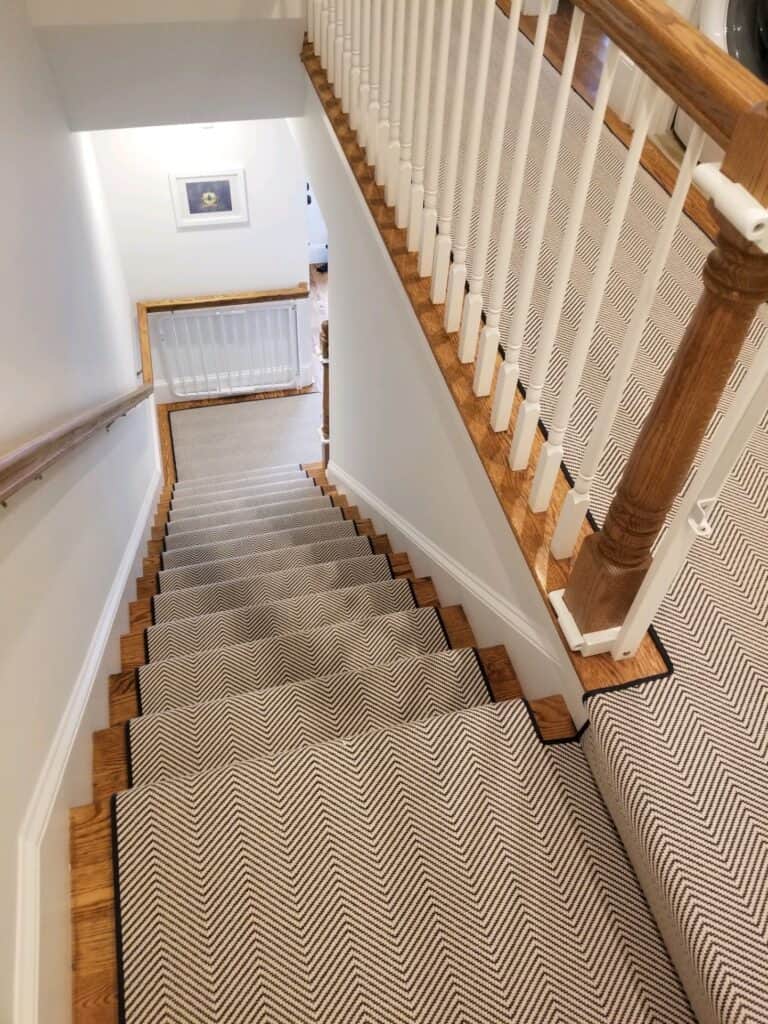 Cat Island – 100% wool – $5/ft2
The Cat Island collection was named for the Virgin Island of the same name, but takes its inspiration from the cat's eye shape. Concentric curved diamonds create a contemporary print for a distinctive look in any home. If you have been searching for a carpet style that has a bolder pattern in a neutral color-way, we recommend taking a look at Cat Island, and the color we offer is Taupe. This product is ow on sale for $5 per square foot. There is limited stock. If you're interested in this product, please email us at info@carpetworkroom.com thank you!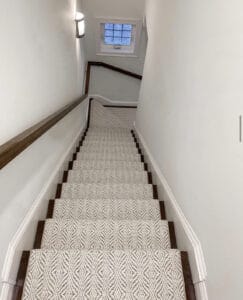 Peter Island Natural – 100% wool – $5/ft2
If you love the look of sisal but long for softness, Peter Island Natural is the carpet for you. Hand loomed in India of 100% wool, the natural color palette gives the impression of sisal without the rough hand. Choose the tone on tone chevron pattern for a subtle look or the contrasting cream and brown for a bolder pattern. The color we offer is Silver and is great if you're looking for a herringbone pattern that is not as bold as some of the others. Peter Island Natural in Silver is now on sale for $5 per square foot.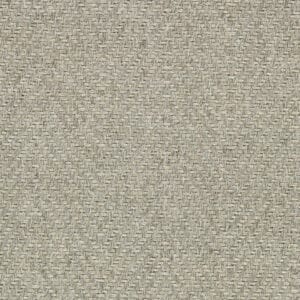 Organic Wool Striation – 100% wool – $3/ft2
This cut pile 100% organic wool striated carpet style is incredibly soft underfoot and has a yellow undertone. This product would be great for an area rug, either under a bed or sectional couch! We have officially put this product on sale for the month of August for $3 per square foot!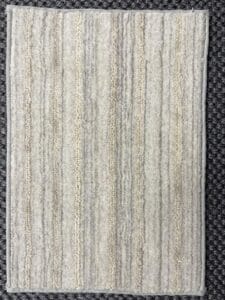 Textured Loop – Grey and Beige – 100% wool – $5/ft2
This wool style is fairly new to our roll special offering, but we wanted to make sure everyone has been able to get a chance to see it! We offer two color ways; Grey and Beige and for this carpet it would look fantastic under beds, a couch, and even installed in your third floor loft space or even downstairs in your basement. We are currently selling SP in Grey and Beige for $5 per square f00t. Act fast, as we know both these colors will sell quickly as we approach the fall season!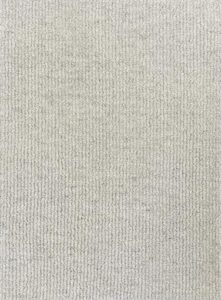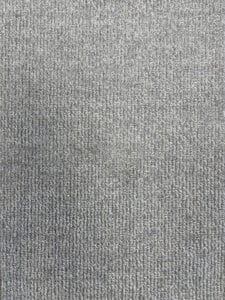 Sculptured Touch – P.E.T. – $4/ft2
We are now offering Sculptured Touch as one of our lowest priced options. This product is a synthetic material, great for high traffic areas! It is great for wall to wall projects; bedroom, attic, loft, or basement just let us know by inquiring with an email using the email address provided; info@carpetworkroom.com thank you!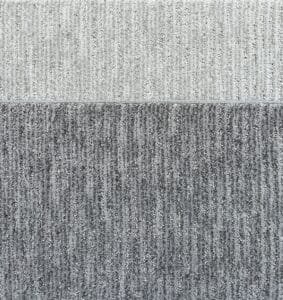 Are you ready to work on a project with us? Feel free to email photos of your staircase or space, along with some styles you'd like to use as a runner or area rug! Please email us at info@carpetworkroom.com to get started. Act fast as we predict these styles will sell quickly, thank you!