Living in Boston for the past 10 years, I have lived in my fair share of small apartments. From a studio apartment in the South End to my one bedroom condo in Southie, decorating for small spaces and moving said items up small staircases and hallways is easily the biggest challenge. My first apartment was a 400 square foot 4th floor walkup and I'm still amazed at the delivery men who managed to get a sleep sofa up the staircase without a Ross from Friends situation. can you buy viagra online ireland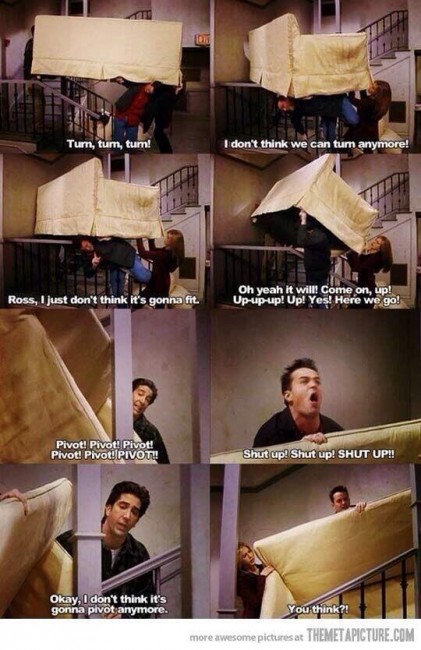 I've been promising a friend I would help bring some life to her Beacon Hill apartment for quite some time and keeping the Labor in Labor Day, this weekend we finally did it. She had a specific date she was looking to get this finished by, so certain bigger items like a new couch had to wait. We had actually purchased one online a few months back but after a failed delivery attempt (her stairs are even more narrow than my 4th floor walkup), we're on the hunt again. ja tem generico do viagra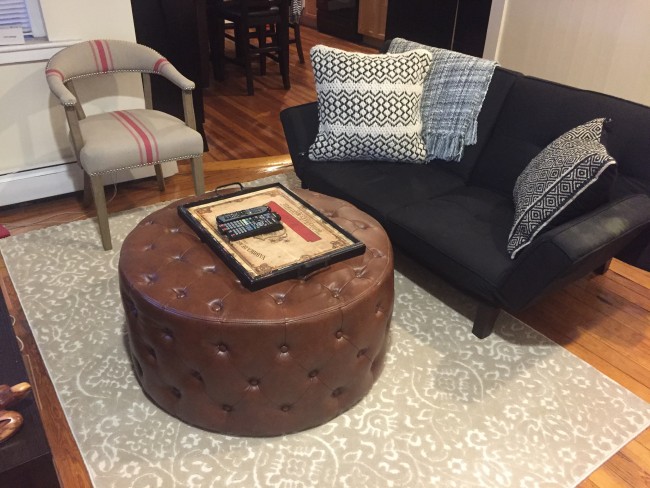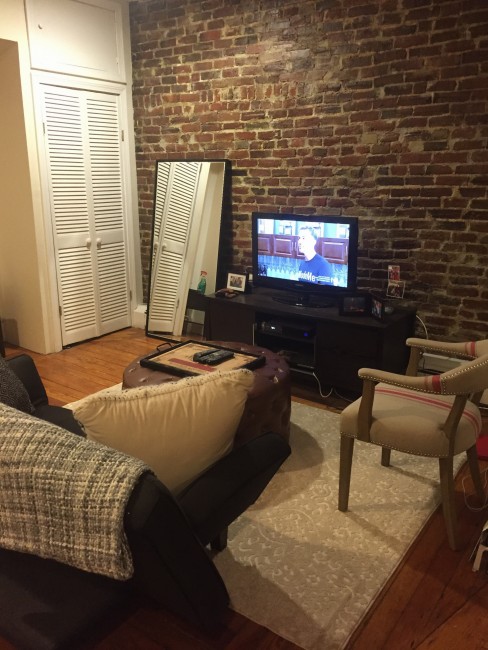 We started with the living room, which was wide open and connected to the kitchen so it was important to make the two spaces look cohesive. Since we didn't have a new couch and we're working with an existing futon, adding some bigger and newer accent pillows as well as a large throw blanket helped transform the living area temporarily. I'm always amazed how some new throw pillows can completely change a small space without a lot of money. When designing small spaces, we are always looking for ways to squeeze in some extra seating. For this room, instead of a coffee table, we added a large, round ottoman with a tray on top and it was the perfect solution. It can be used as a table when it's just one person, or can be pulled aside as extra seating when there are guests. Adding a new, textured rug and a large stand up mirror against the exposed brick finished up the living area without losing any of that Beacon Hill charm. While we're not all lucky enough to get exposed brick, mirrors are another way to help make small spaces appear larger. viagra cost
Next was the bedroom. In this one bedroom apartment, we comfortably fit a queen sized bed, which was a new purchase from Wayfair.com and helped bring together a modern yet laid back feel in a light gray. For smaller rooms, the lighter and brighter colors work best and in this space we chose a mix of whites, grays and blues. Some light woven window treatments and a rustic white chest of drawers kept the bedroom airy but provided function.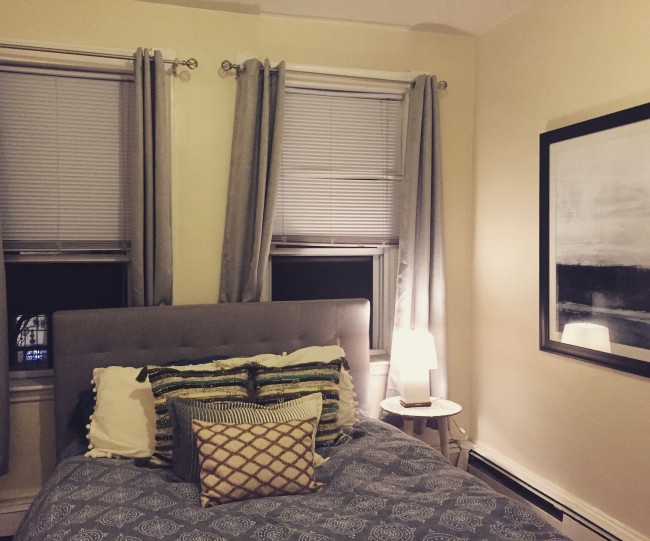 purchase cialis
For small rooms and homes, it is important to find multi-functional pieces and the more storage is always better. Keeping clutter to a minimum is another important aspect of small room designing, so things like jewelry boxes and trays help conceal random things you might use frequently.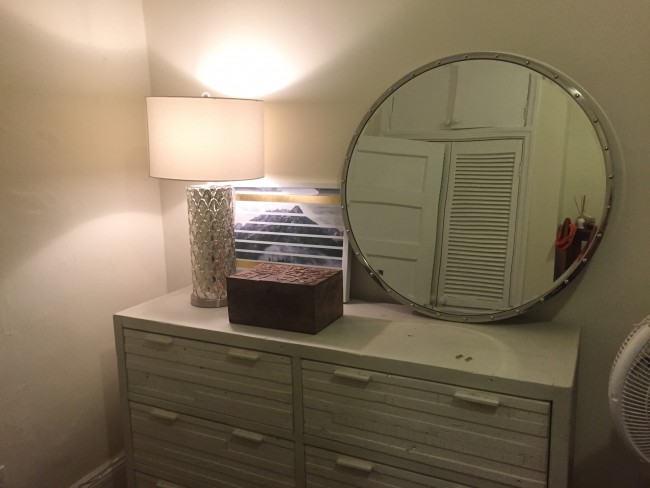 Since we were small room decorating here, there wasn't enough comfortable room available for 2 nightstands, so in this case we went with one. I like to think any table, chest, or stool can be converted into a nightstand and it doesn't necessarily have to fit the standard mold of what you'd envision a nightstand to look like. In a small space like this one, we chose a shorter, textured side table and added a lamp to keep it clean and open. The nightstand might be my favorite part of the room!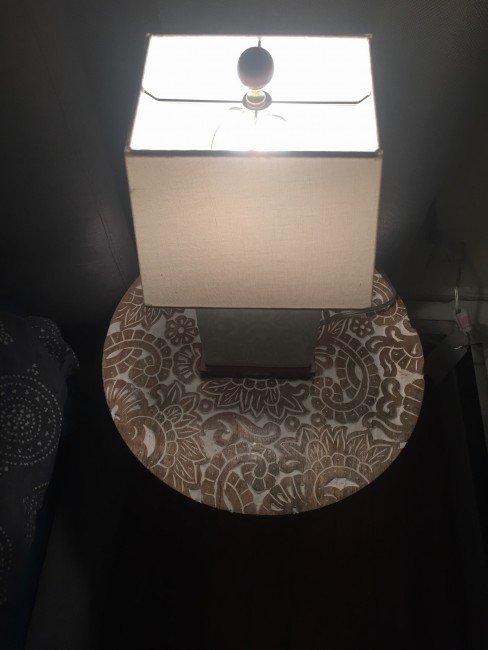 Designing a small room or apartment doesn't have to limit the style. Sometimes smaller spaces allow for more creativity and force you to think outside the box, making your design choices even more rewarding! <a href="http://howcangetviagra collaboration tools for business.us/">generic viagra