Setting the tone of your entryway with carpet…what does that mean to you? One of my fondest memories as a child is climbing through racks full of carpet. For as long as I can remember, I've always had fun around carpets. It should come as no surprise that I became involved with the family business. What separates someone with a passion for carpet or any home decor is attention to detail. Once you understand designing your room is an art form, everything seems to fall into place. Design trends are constantly changing but one aspect of the process that remains the same (for most) is keeping to a budget. If buying new furniture or painting an entire room are not options, carpet is always a great way to give your room a fresh new look! A new carpet can change the entire personality of a room. Rugs create a focal point and sends the message you want to get across. They instantly add color and texture. All you really need is the illusion of high-priced. It doesn't actually have to be and that is why I love working here. We are able to give our customers designer carpets for half the price!
If you can only redo one part of your home, consider your entryway. It is the first thing you and your guests see so why not set the tone right away? A carpet on the floor or stairs draw guests into your home. You want your entryway to be welcoming so keep it clear of bulky furniture. Your space should have a feeling of openness. Here are some ideas on setting the tone of your entryway with carpet.
This entryway is light and airy. Light colors make a room look more open but you don't have to stick to just white. Grays serve the same purpose. Hardwood or laminate floors make a room look bigger too. If you prefer a softer surface, choose light-colored carpet.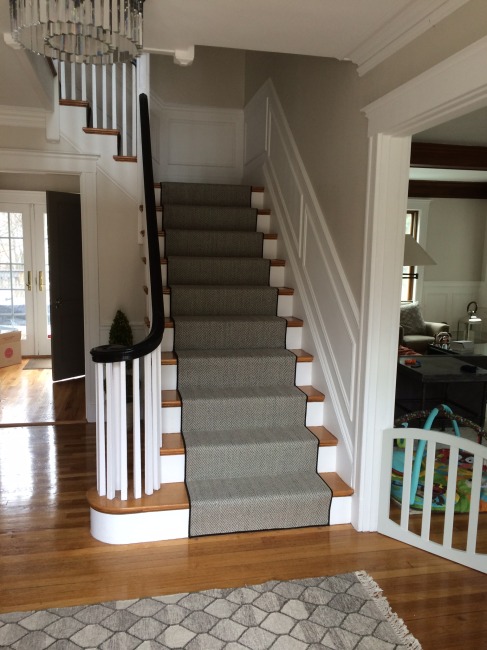 This stairway is bold and colorful but not overwhelming. The sandy color matches the floor and stripes are always simple and classic. Blues give off a calming mood so you're able to have a perfect balance in this setting.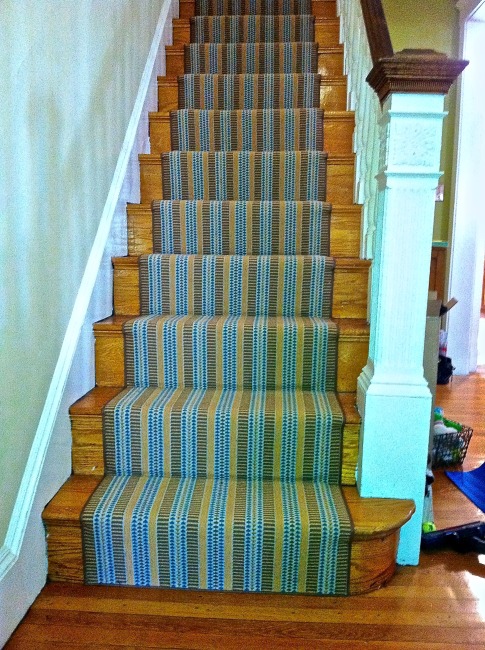 You can choose a solid gray that symbolizes strength or go for a softer gray (or white) that offers a more delicate feel. Why not incorporate both?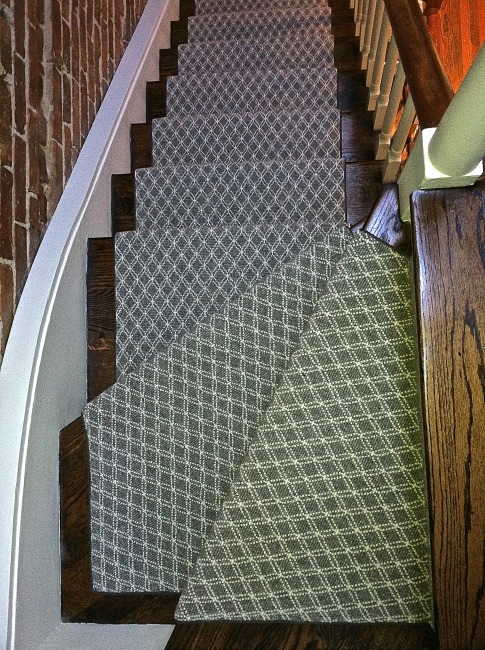 If there is a part of your entry way you don't love, a carpet is a great way to take the attention off of it.