The kitchen may be the hub of your home but how does one get there? The stairs. Well, maybe that isn't exactly how you get to your kitchen but I want to bring your attention to stair runners. These two stair runners remind us why we love what we do so much. Stairs used to go unnoticed. They were simply a way to get from point A to point B. Now stairs have a broad range of personalities…similar to the people walking on them. Here are two stair runners that I had to share with the world.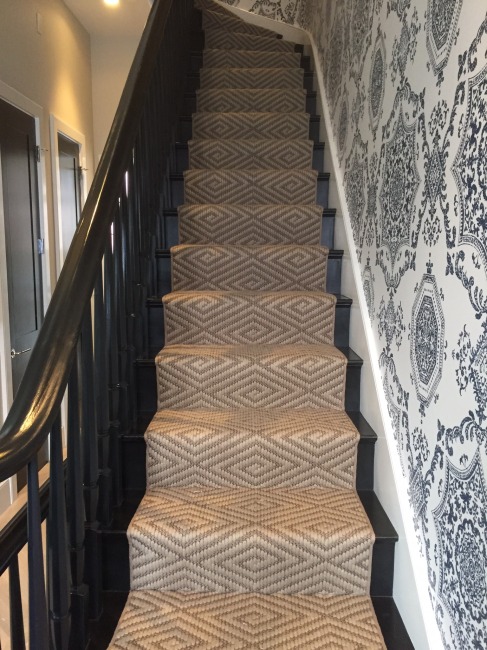 1. Transitional Design: This sophisticated look is the perfect balance between traditional elegance and contemporary cottage for harmony in your home.
Mill: Merida
Rug Men: Peter and Jim
Location: South End, Boston
Why I love it: Wool sisals are my favorite way to bring light into any room and use a neutral palette to set the tone for whatever area. They bring a natural beauty you can't find in other materials. Their subtle texture and subdued color work with all color and pattern schemes.
2. Eclectic Beachy: This playful (and personal) home design style shakes up our idea of the norm.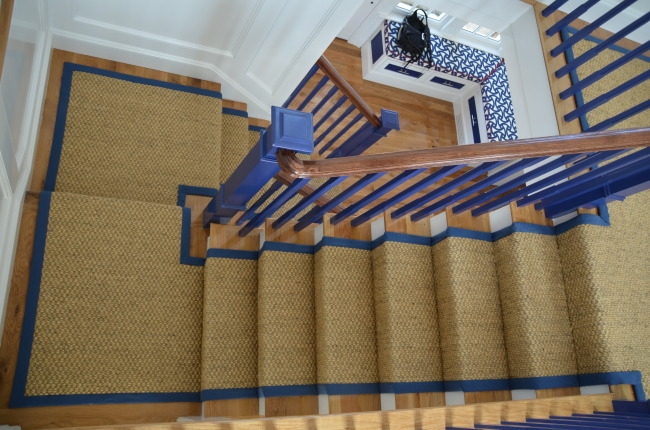 Mill: Merida
Rug Men: All of our men fabricated & Peter and John installed
Location: Edgartown, Martha's Vineyard
Why I Love It: It is a great opportunity to balances a beach house look with a unique color. There is nothing I don't like!