Broadloom Carpet Projects
Broadloom carpet and carpet remnant projects custom fabricated by The Carpet Workroom.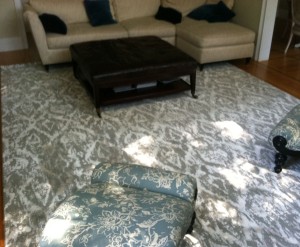 Follow us on Facebook and Twitter for updates on new products and services. Follow us on Instagram for pictures of all our recent installations!
Follow our blog for interior design tips as well as more information about your new carpet or rug!
For information on how to maintain your rug and insure it is properly cared for, click here!