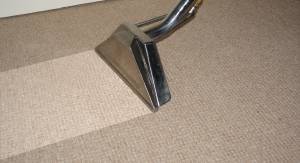 Carpets and rugs can be a major investment. In order to preserve your investment you will want to know the best practices to maintain your materials to ensure longevity. All material types require specific maintenance practices. Listed below are some basic guidelines to maintaining your materials:
Basic Carpet Maintenance
Periodically rotating an area rug will ensure that it wears evenly. Doing so once or twice a year helps maintain a uniform appearance.
Direct sunlight will cause the color of the rug to fade. Limiting exposure to direct sunlight by keeping blinds and shades closed during these periods will help keep the colors of your rug bright and vibrant.
Avoid placing rugs in any entrance ways to prevent outdoor dirt from soiling your rug.
Vacuuming
Carpets and rugs should be vacuumed at least once or twice a week if possible. Making an extra effort to vacuum your materials multiple times a week will help prolong the lifetime of your materials.
Suction vacuum cleaners are recommended as any beater bar vacuums could possibly damage your materials.
Shedding is a normal occurrence for wool carpets. High quality wool carpets will shed with normal wear and normal cleaning.
With plant fiber rugs, stray fibers my sprout as a result of vacuuming and normal foot traffic. The mills that produce these materials do their best to catch these before during the manufacturing process, but loose fibers are occasionally trapped in the rug. Do not pull these fibers. The best course of action is to carefully trim these fibers with scissors.
Professional Cleaning
Professional carpet and rug cleaning is suggested once every 12 to 18 months.
It is best to find a professional with experience cleaning your specific material, especially if your rug is made of plant fibers, such as sisal, jute, and abaca. They should never be steam cleaned or wet-shampooed. Dry extraction cleaning should always be used on plant fiber rugs.
Spills & Stains
Immediately blot the area with an absorbent white towel. Do not rub! This can damage the fibers by working the liquid deeper and spreading the spill into a larger area.
Plant fiber rugs should be dried immediately and as quickly as possible. Excessive dampness may cause more damage to the fibers. It is recommended to use a hairdryer to help the area dry quicker.
Bleaches, mildew removers, and other strong chemicals should be avoided at all times. This also includes stain-resistance sprays and other topical carpet treatments. These are known to cause damage and discoloration.
Stain removal solutions can be premixed in a spray bottle. It is recommended to use a diluted white vinegar solution and lightly mist the soiled area.
For more specific tips a trick to DIY Carpet Cleaning, see our blog posting here.
Feel free to like us on Facebook or follow us on Twitter and Instagram.