Design Feature: Newton Stair Runners
The Carpet Workroom has two in-house design experts, Ali Weitzner and Briana Balboni. Both graduated with a certificate in interior design and are always available for design opinions and consultations. We offer in-home consultations for $100/hour. We can also be great resources within the showroom.
If you have spent some time perusing Pinterest or scrolling our Instagram to learn what types of styles and themes you like, we can help narrow down the choices for you. Stop into the showroom with photos of your space, wall colors, wallpaper and fabric samples and we are happy to point you in the right direction.
This week's design feature project did just that! This customer has an old Newton home, with tons of unique features and layouts. She did not have an exact idea of what to use for multiple staircases and open hallways and was hesitant to make a decision. She came into the showroom with a friend who has a design eye, a bold wallpaper sample and photos of the space.
Here is a photo of the stunning wallpaper and the main entrance staircase.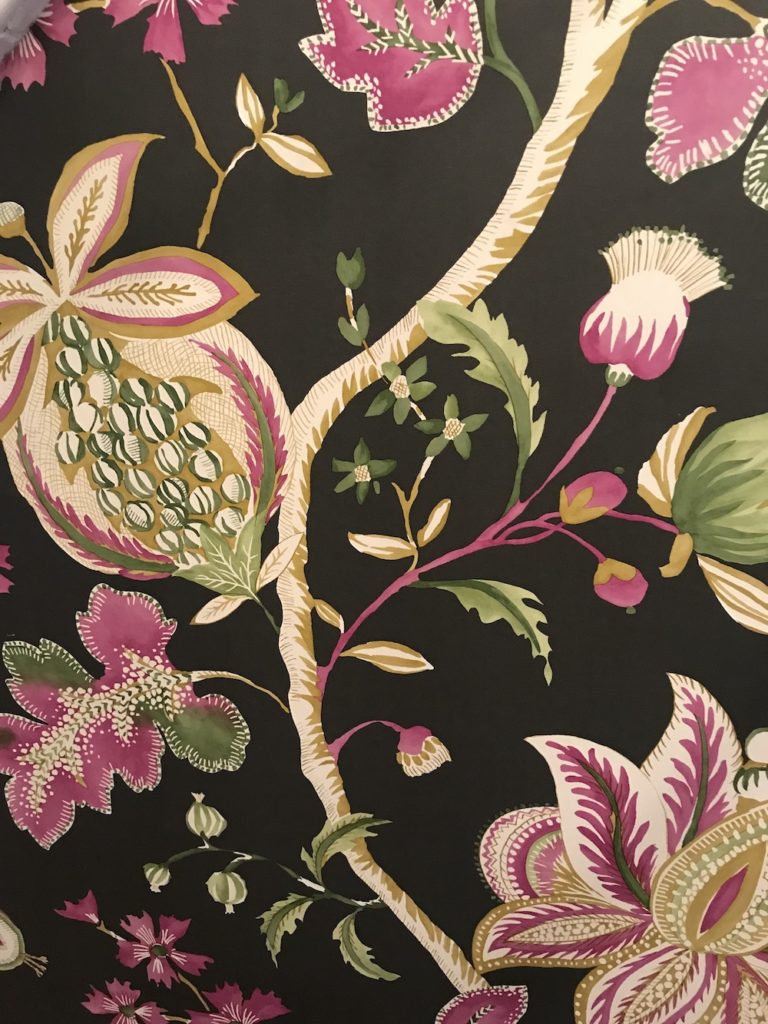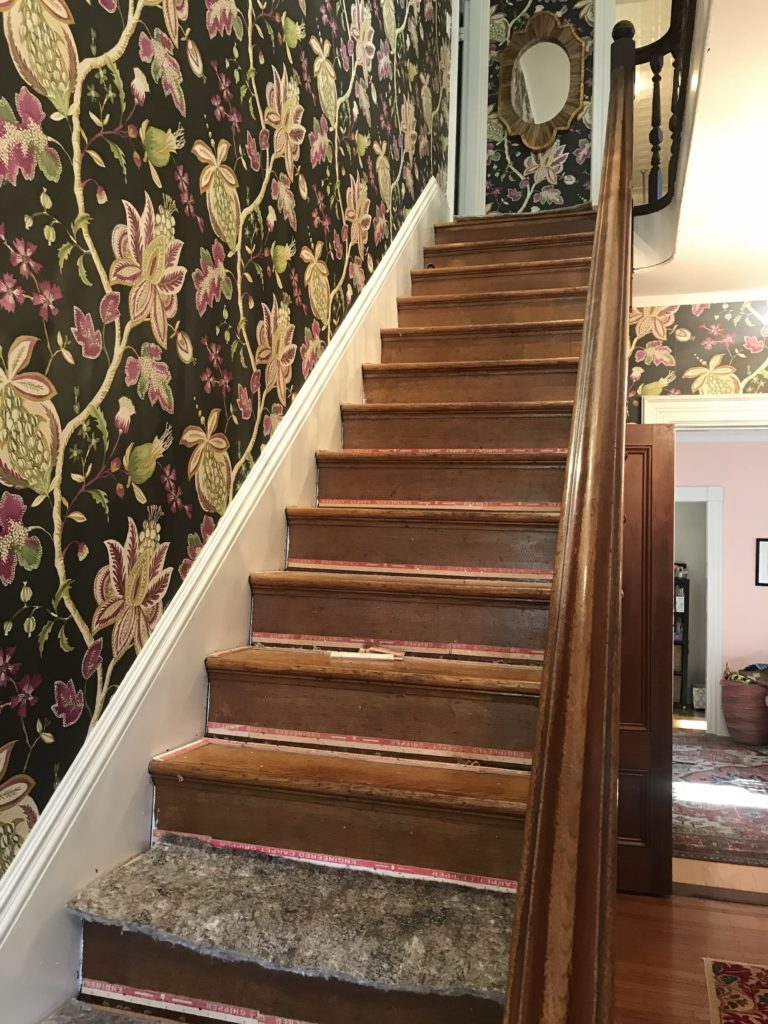 From the photos of the home and the wallcoverings, Ali could tell this customer was willing to take some risks. She clearly had a very strong sense of design, even if she didn't want to admit it! The blank slate for this project was inspiring and was immediately fun because of all of the options available.
We reviewed the materials together and began to look throughout the showroom to select some samples to bring home for the project. This customer also had an additional back staircase and open hallway she was looking to compliment the stair runner with. Because the wallcoverings were different in both locations, it was important to chose materials that complimented each other but would look intentional.
For the main staircase we ultimately decided on this herringbone wool blend carpet. It perfectly brought out the unique greenish yellow in the wallpaper, but from a distance looks like a textured neutral.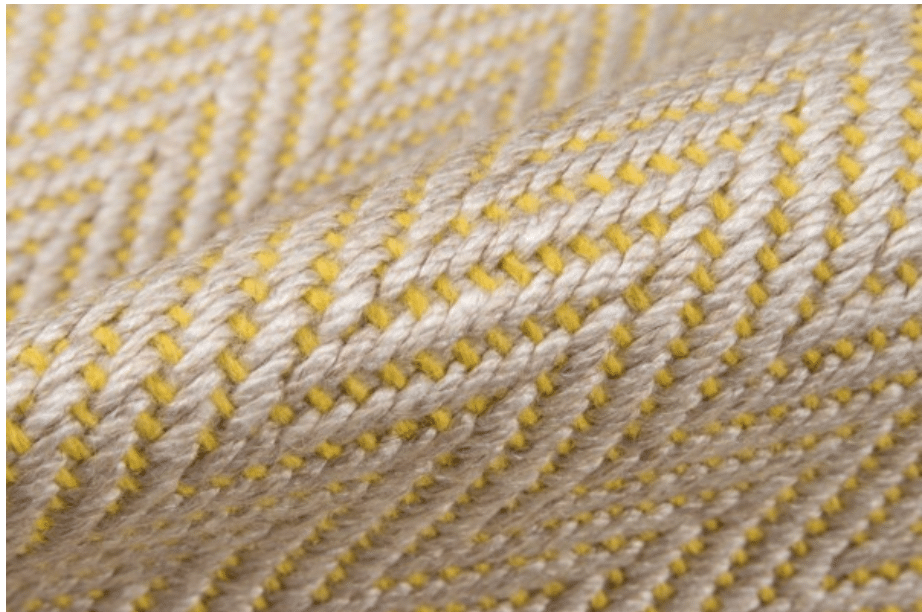 For the back staircase and hallway area, the customer was drawn to the soft luxury of a tencel carpet. Tencel is a faux-silk and is a lot stronger than silk itself. It is not great for high traffic areas in the entrance of your home but can work wonderfully in lower traffic hallways, staircases or rooms.
We worked with a neutral gold toned wallpaper to find a great match. To add to the upscale look, we also accented the entire area with a wide binding. The customer and her friend reviewed the many binding samples available at The Carpet Workroom. We landed on a metallic gold that contrasted the carpet and would pop on the wood.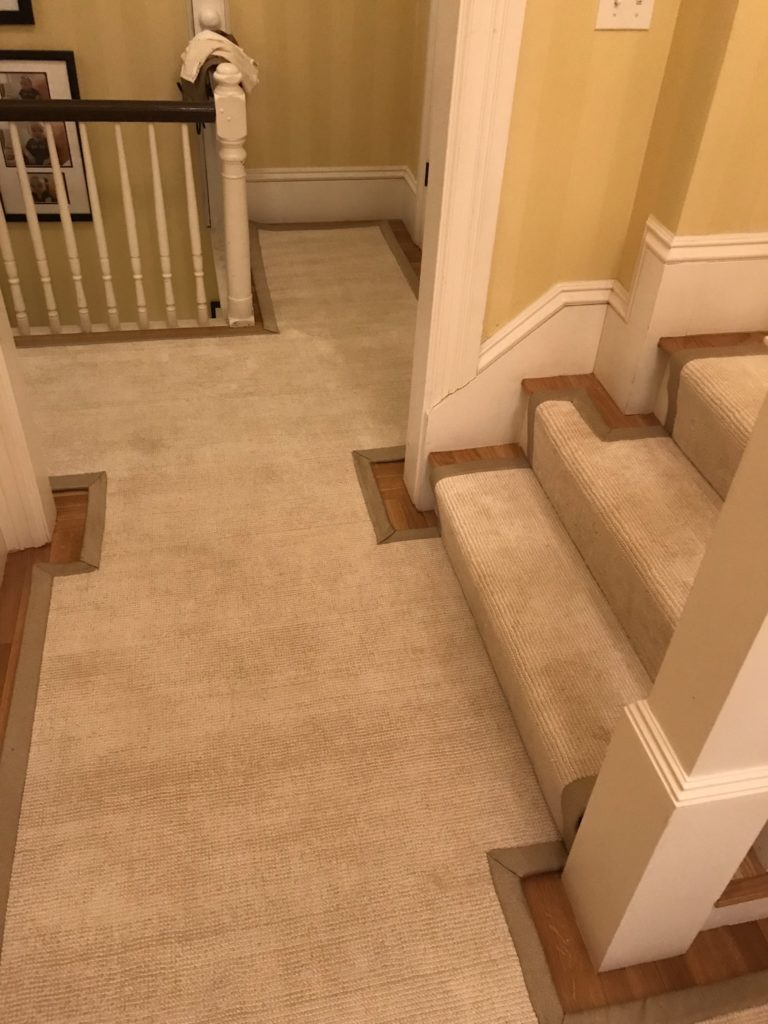 After finalizing all of the measurements, we worked together to schedule installation. Ali visited the installation site the day of to check in on progress and details.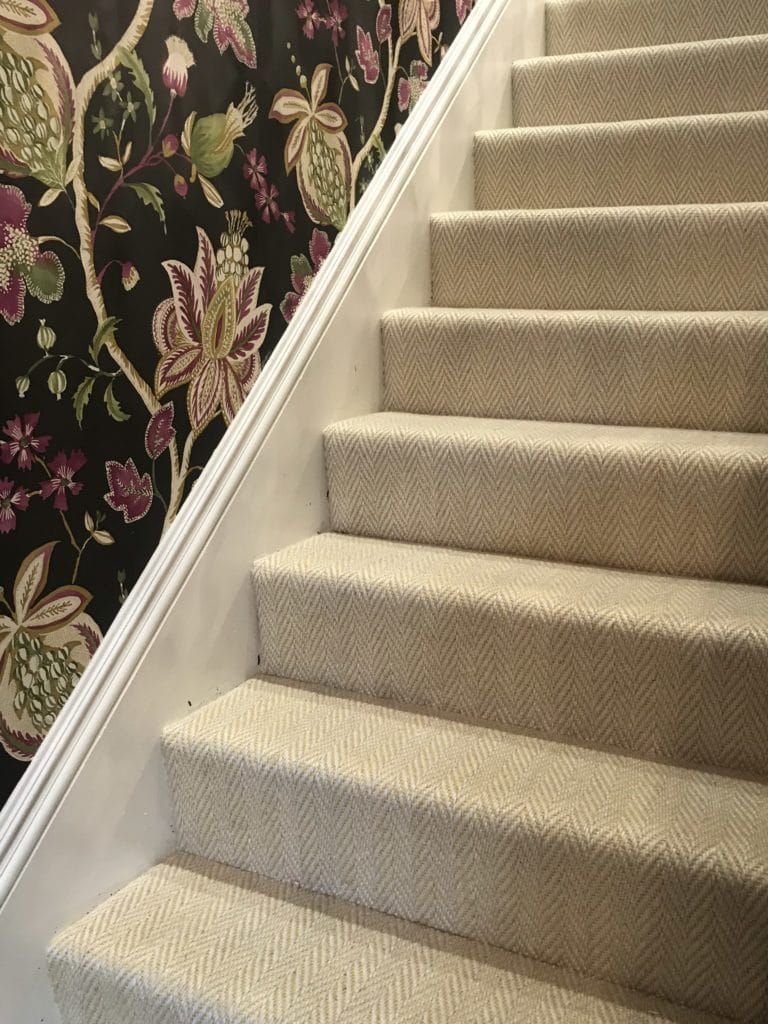 Over the course of 2 days we completed installation and did a full walk-through to make sure the client was completely satisfied with all details.
Safe to say this completely transformed her unique, eclectic home! It is one of our favorite design projects to date.
Here are some more photos of the stunning transformation.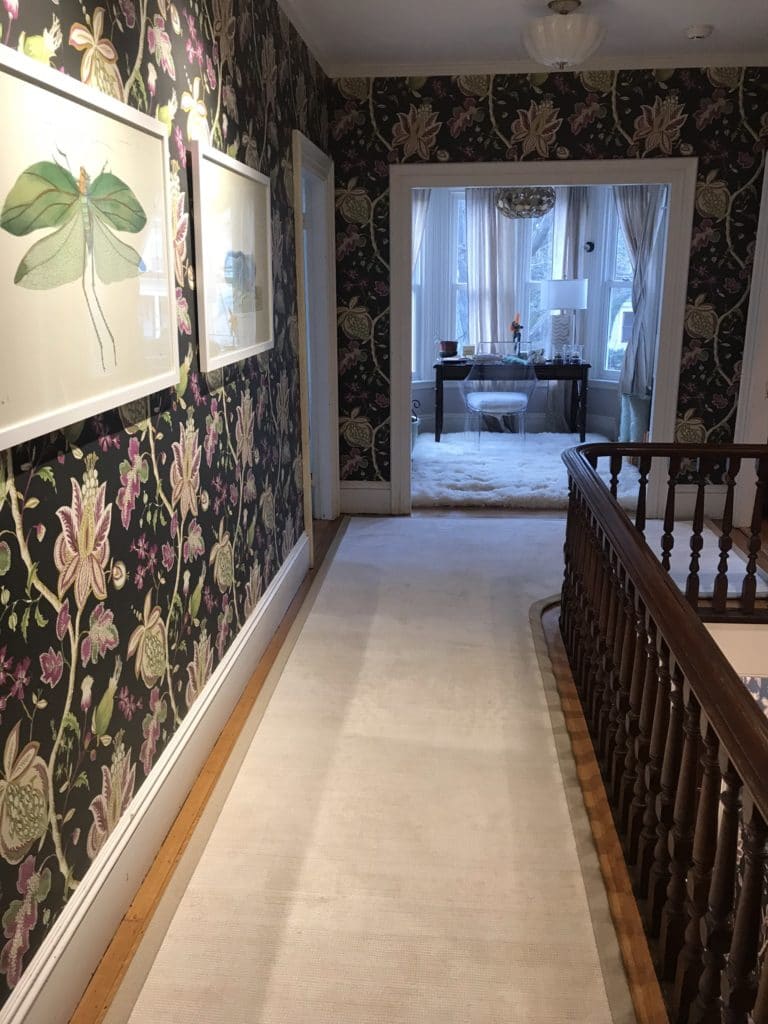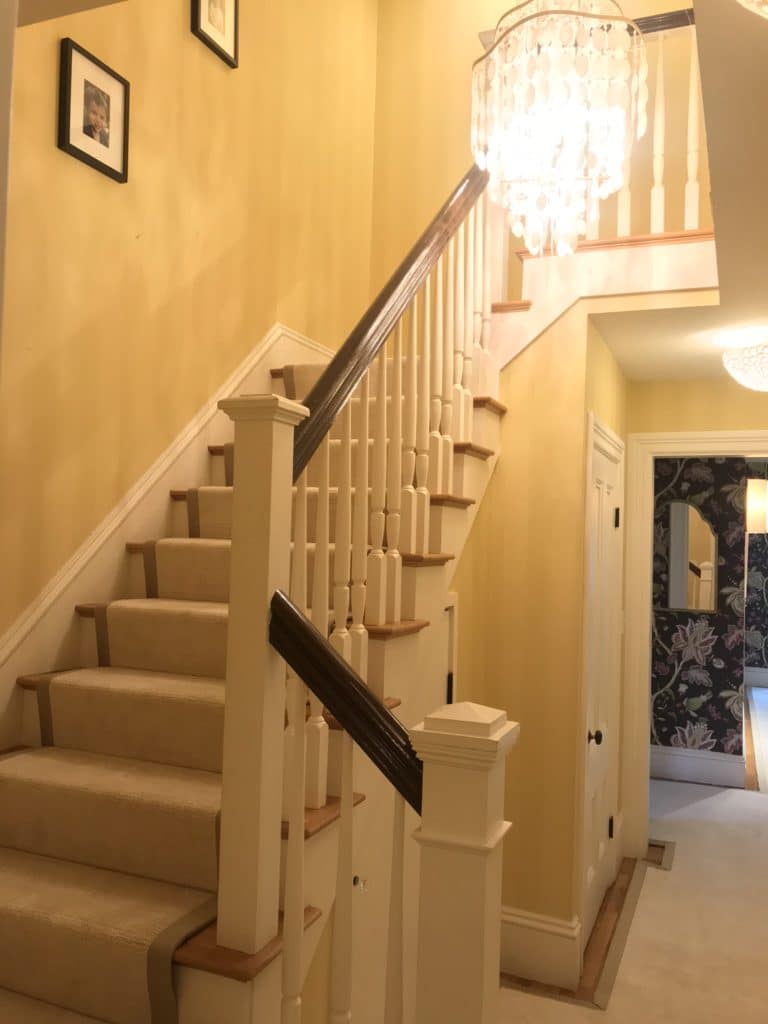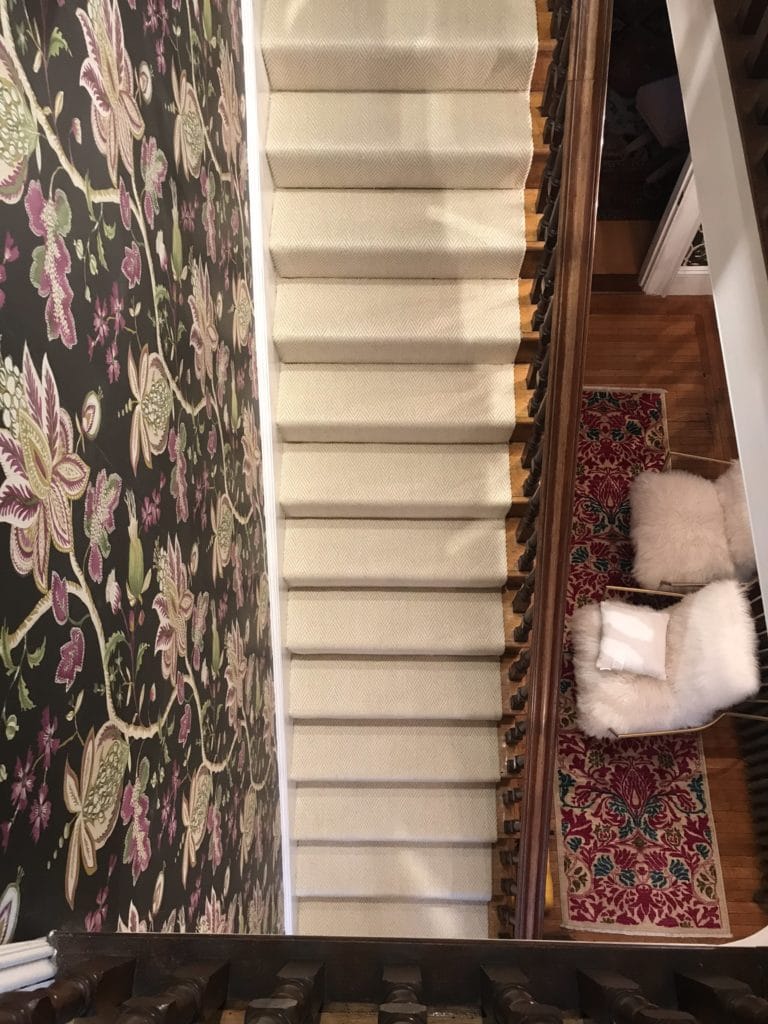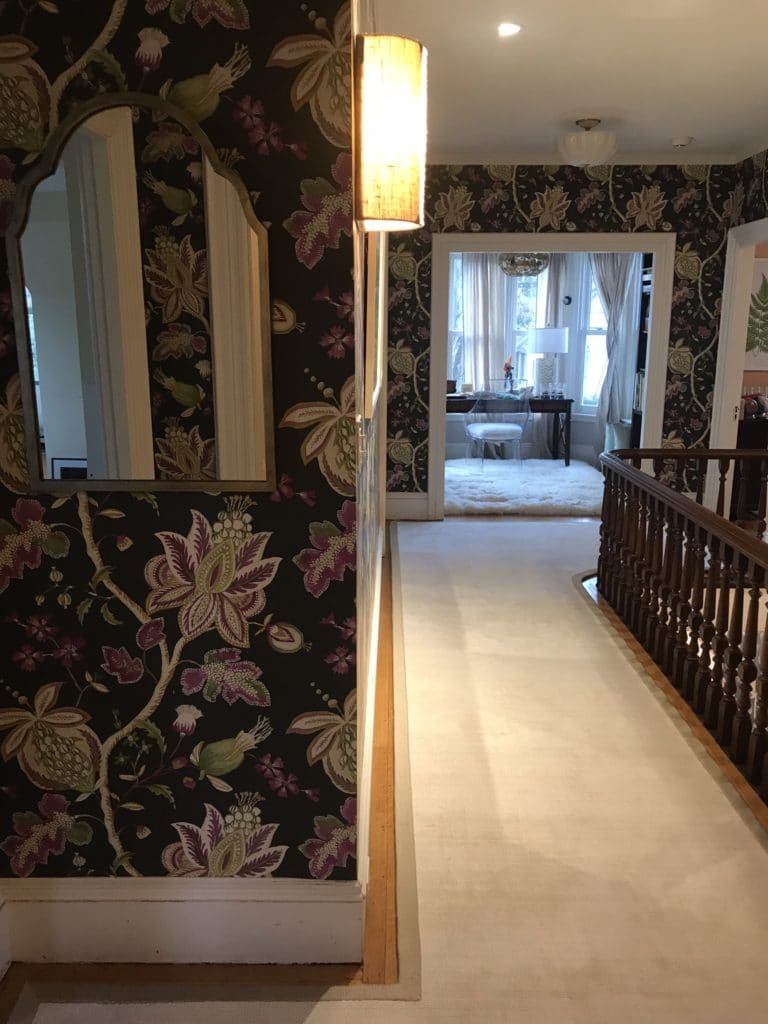 Follow us on Instagram to see more featured projects!
@thecarpetworkroom