Home Decor Trends for 2018, Pinterest style
As we are a few days into 2018, Pantone has already announced that Ultra Violet is the official color of the year. It is set to inspire design and decor for the year, with its mystic qualities that encourage connectivity. While we can expect to see this color in design for 2018, Pinterest has released some trends for the home that will have you ready to re-design your whole house this year.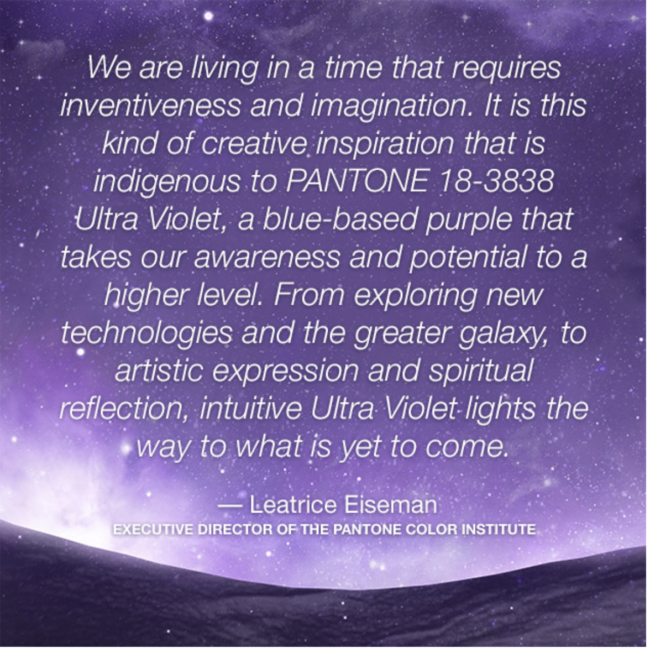 Here are some of our favorites and how you can incorporate these trends into your space.
Ceilings as an fifth wall
Adding an accent color or wallpaper to a ceiling might seem a little scary at first. But in 2018, it's time to take some chances. We are especially loving the dramatic touch that adding a bold wallpaper to a ceiling brings. Powder rooms are the perfect place to add this ceiling feature!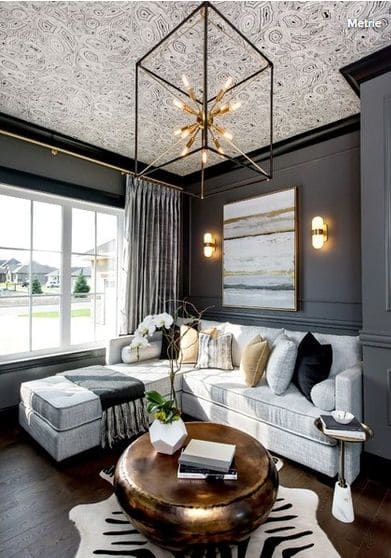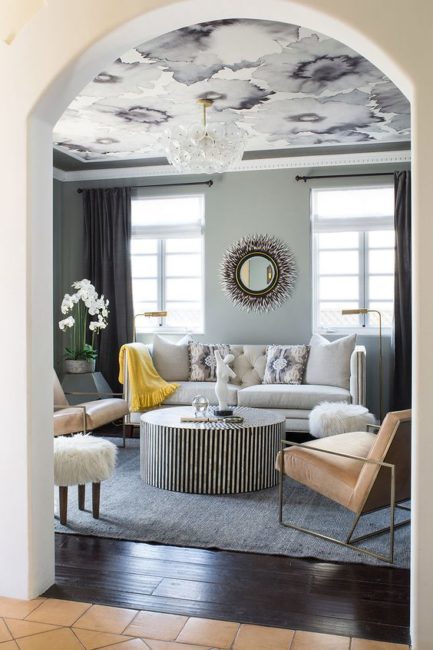 Colorful doors
I've been contemplating adding a millennial pink door into my house since this color became all the rage. Though millennial pink is so 2017 (not!!), revamping your door to add some color in an unexpected way is very 2018 of you. We are loving the high gloss finish that can be done as well as adding stencils or decals. Fine Paints of Europe have some fabulous and super pigmented colors that would be perfect for doors. They even sell a special kit to help you emulate the charming doors seen in Holland and Amsterdam.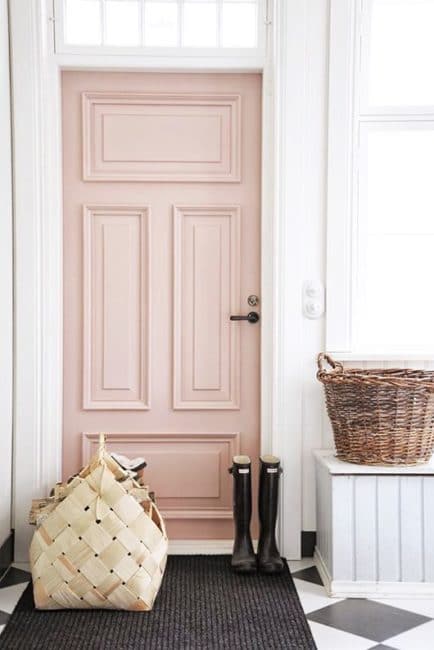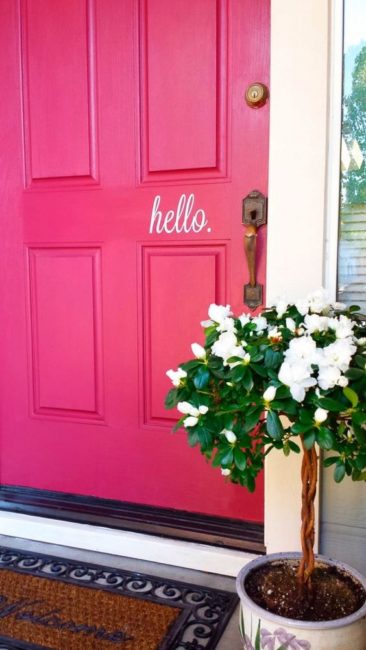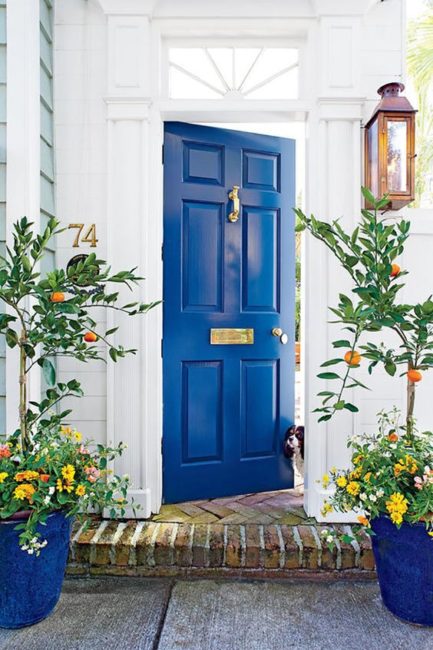 Mixed metallics
Metallics were huge in 2017 and look to continue this trend in 2018. Mixing metallics, especially in kitchens, will definitely be huge this year. The use of gold metallic pendant lights and bar stools in this kitchen, combined with the stainless steel appliances and range hood are jaw dropping. Plus I am a sucker for the black marble counters!!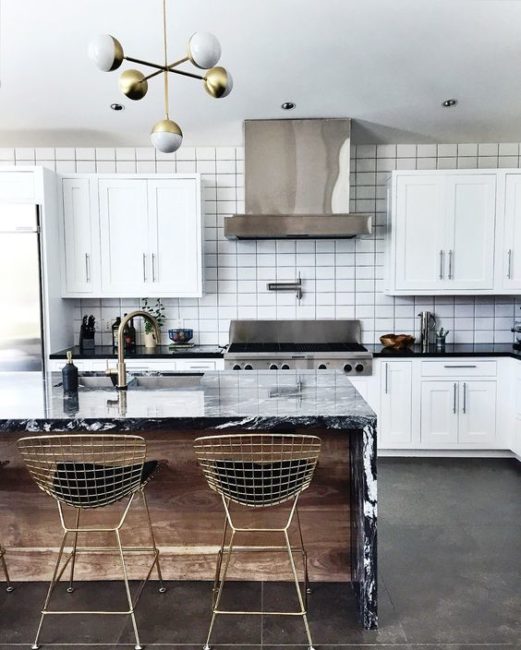 Large scale wall art
Gallery walls out, large scale art in. In 2018, take a fresh look at your walls. Large open wall spaces can be filled with bold statement pieces. Some of our favorites include whimsical beach photography, malachite rock patterns and typography prints.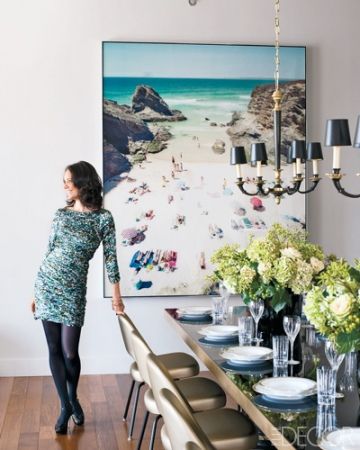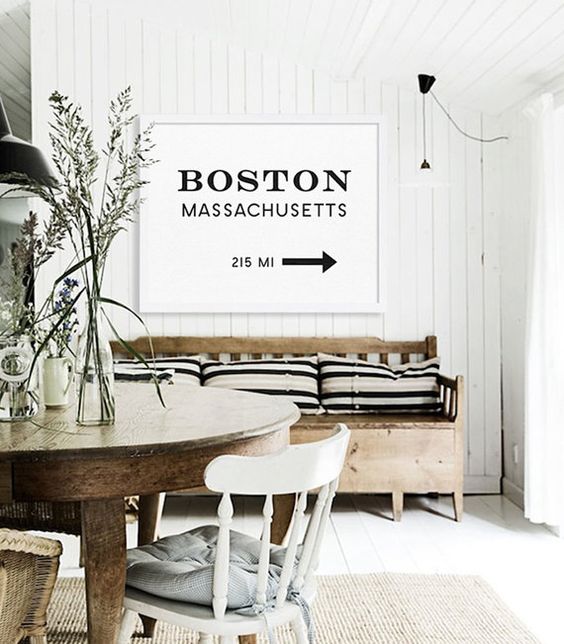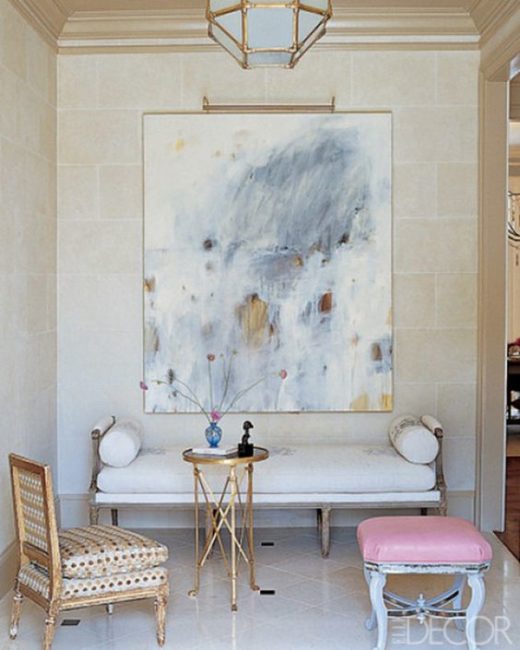 Bone inlay designs
Bone inlay furniture has been sneaking up on us for a while. This intricate design adds a Bohemian touch to any room. Dressers, chests, and nightstands are great ways to incorporate the bone inlay design, but it can also be done on mirrors and headboards. This look is organic in a natural wood tone, but also looks stunning on white, black, blue or gray furniture.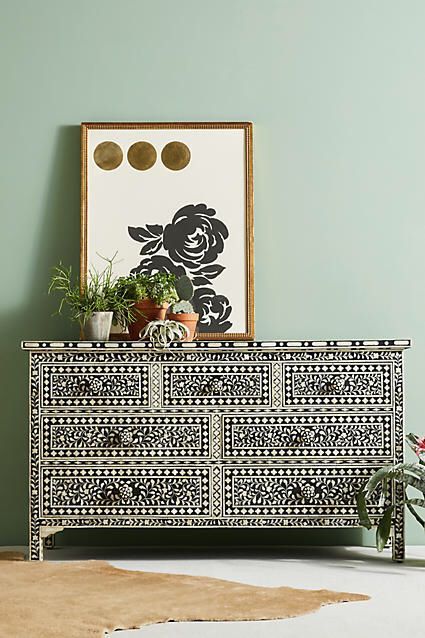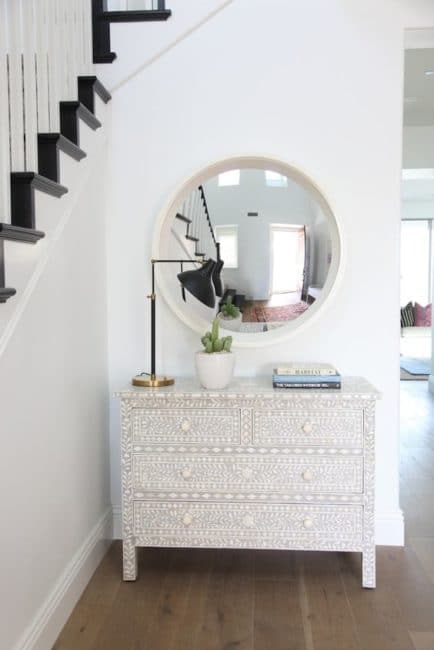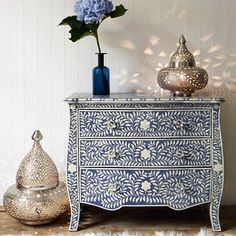 Terrazzo accents
While Carrara marble will always be the key to my heart, in 2018 we will be seeing more terrazzo accents in furniture, countertops and accent decor. Giving us major 70's vibes, terrazzo is marble, quartz, granite, or even glass set into a matrix of concrete or epoxy resin. If you aren't ready to commit to counters or tile, add a hint of terrazzo with these Anthropologie knobs.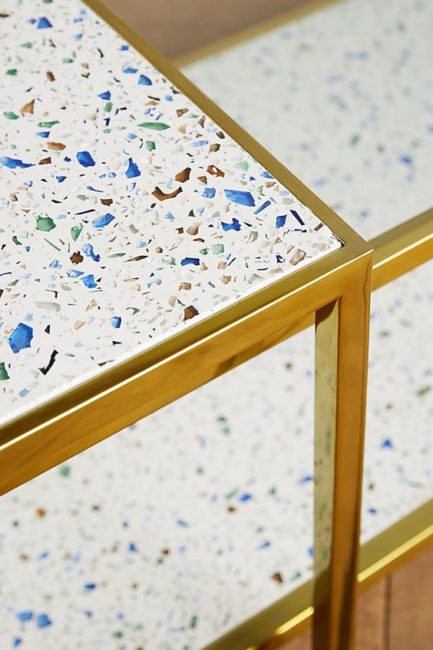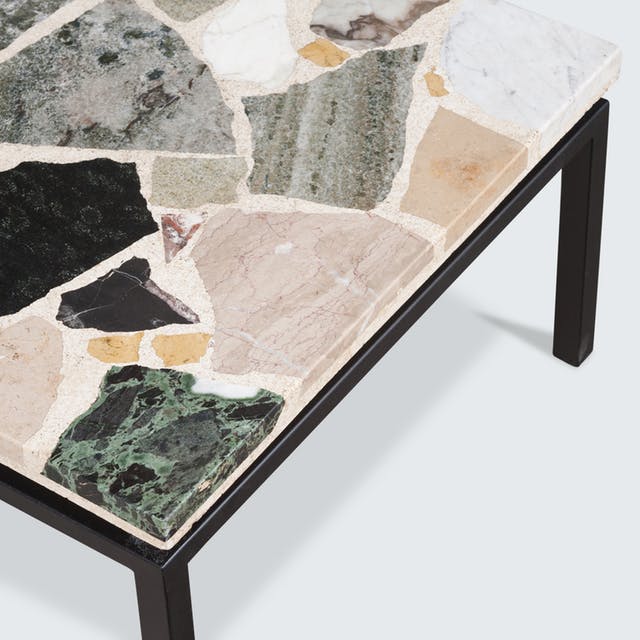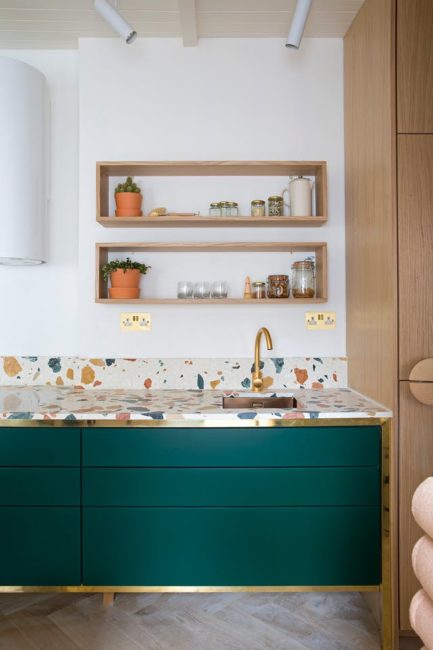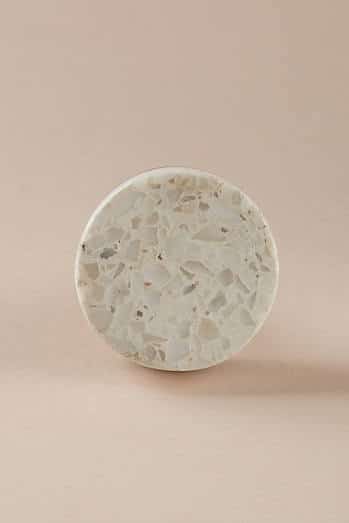 How will you incorporate these trends into your home in 2018? Let us know in the comments!