For as long I as I can remember, whenever we went on a family trip, my parents asked the front desk of the hotel, "Is there was a room with a view available"? My father, Peter, would wake up me up at sunrise to watch the breathtaking display of radiant colors.  We'd watch bright streaks of red, pink, and orange overcome the dark blue and purple of the twilight sky. On occasion, Matt, Billy , and our mom would  join in on the fun. They prefer a sunset. 
Here is a sunrise over The Grand Canyon we took on our last vacation.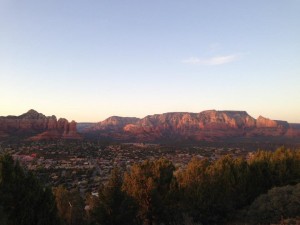 Here we all are catching a sunset.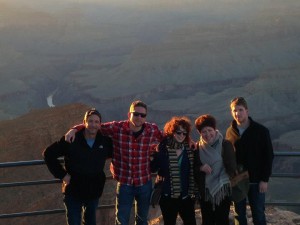 I have collected pictures of finished jobs with one of our favorite things…a room with a view.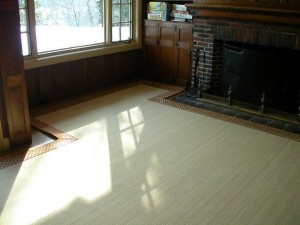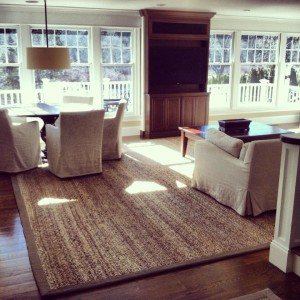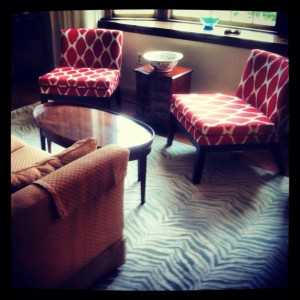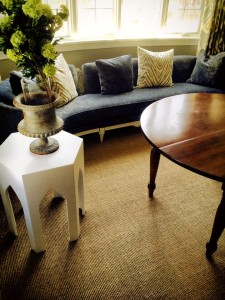 We can't compete with the dirt cheap promotional installation prices offered at the big box stores, but they can't offer our unique combination of knowledge, experience, and skill. We offer to you a unique, custom service that you won't find anywhere else. Another aspect that sets us apart, is that we are a family-based business. Some benefits of this is speed, authenticity, trust, control, and solidarity. We can come up with an idea in the morning and be working on it by the afternoon. Companies can lose their competitive edge over time but our goal as a company  is to continue to grow together so that heart will never fade. Here at the Carpet Workroom we offer a place to visit to make sense of the endless amount of information available, a place to meet the people installing carpet and rugs into your home, and a place where you can ask questions without judgement or deceit. We have access to every product you can find online and at the guaranteed lowest price available.