What many people do not understand is that there is a difference between carpet and rugs. Carpet is nothing more than a heavy duty fabric. It is woven and then tufted using the same types of looms used back during the industrial revolution. These textiles are manufactured in 12′, 13'2″, and 15′ widths and about 150′ in length. From there, carpet can be fabricated into any shape or size and finished around the edges creating a finished product called a rug. Rugs are typically pre-fabricated to standard sizes; 9×12, 8×10, 6×9 etc. The problem is that most of the time, your space will require a rug that isn't a standard size. That's where we come in. We've created a systematic approach to fabricating broadloom carpet into custom rugs.
1. You start with the field material:
Carpet Remnant: This is the best option if you want the highest quality product at the lowest possible price. Our unique collection of woven/tufted wool, nylon, and other natural broadloom carpet remnants is ever-changing and always impressive. These high-end, luxury materials typically sell for backbreaking prices, but as remnants, you can get them for a fraction of the retail cost. These materials are first quality and almost always come directly from the mill. Each quarter, as manufacturers look to shed unwanted inventory, they make their roll ends available as remnants. They offer them at a significant discount, and look for outlets like us to pass on those discounts. We purchase large packages at least once a month, but don't always have control of the sizes or patterns that become available. If you are flexible in your vision, this is your best option.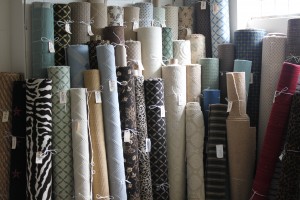 Broadloom Carpet: If you are in need of a specific pattern/color, or restricted by size than this is the option for you. We have access to all the major carpet mills in America and beyond. Whether you want wool, sisal, nylon, or polyester we will help you find the right product. For a list of manufacturers we work with, please visit our Carpet Sales page.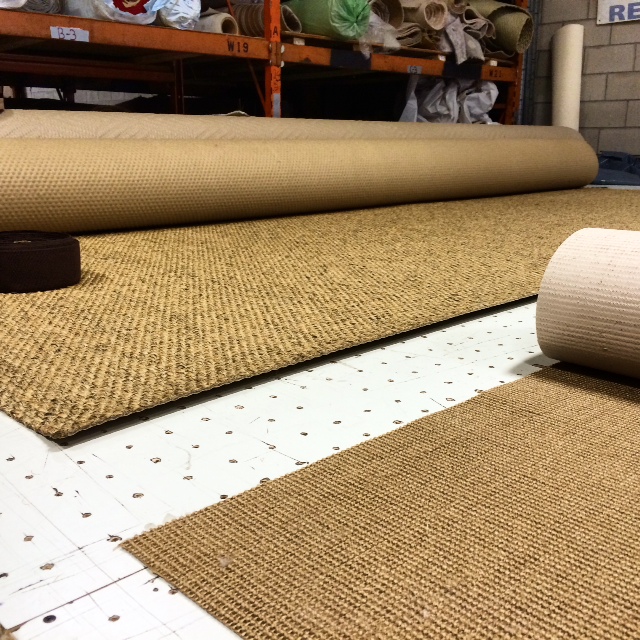 Bring Your Own: If you can't find the right material with us for the right price, we will be happy to offer all the same services as if you purchased them with us. Why turn down the business?
2. Then choose your size and shape: Most of the time, rugs and runners are sold in standard sizes and widths; 4×6, 5×7, 6×9, 8×10, 9×12 etc. We, however, believe you deserve more freedom. We will custom fit your rug or runner to the exact shape of the room. We cut/bind around jogs, fireplaces, rounded edges, and everything else you may put in our way. In today's age of hardwood floors, we want to help you expose how much or how little you desire. If you're not artistically inclined, our expert salesmen will even come to your home and consult you.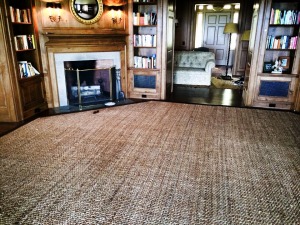 3. Lastly, choose your fabrication option: Fabrication means finishing. Unbeknownst to many, there is actually an extensive list of ways you can finish a rug. The most common is binding. Binding comes in either polyester, cotton, or linen and in a various number of widths: 1.25″, 3″, and 5″. We will help you choose your color and size based on the field material. You can also get creative with coordinating/matching carpet borders, tapestries, fringe, or serging. Just be careful not to overwhelm yourself. Sometimes it's best to choose something that fades into the background.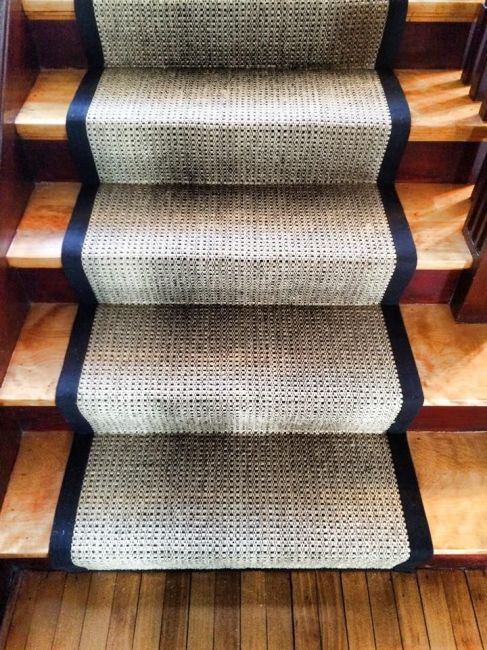 4. Add Ons: To go along with your new rug/runner, we offer the following add ons:
Rug Pads: Options exist for cushion and non-slip.
Rug Guard: An extra layer of protection against stains.
Delivery/Installation: Not everyone has an economy van or the ability to handle these difficult materials.
Cleaning/Repair: Offered for all rugs, even if we didn't make them.
Removal/Recycling: We will even take away and recycle your old rugs.