As we approach the end of 2016, let's take a look back at the design trends that shaped the year and if we think they are here to stay in 2017 and beyond.
2016 was a big year for my personal interior design journey and many of the trends of the year have influenced my style, including my favorite one, marble accents.
Marble Accents

 Has there been any bigger trend this year than marble? For those of us not lucky enough to be able to get Carrera marble countertops this year, 2016 was all about adding marble to decorative pieces, even phone cases. My 2016 was no different–here is an Ikea hack I did on my coffee table using faux marble sticky paper and a marble pillow I picked up from H&M.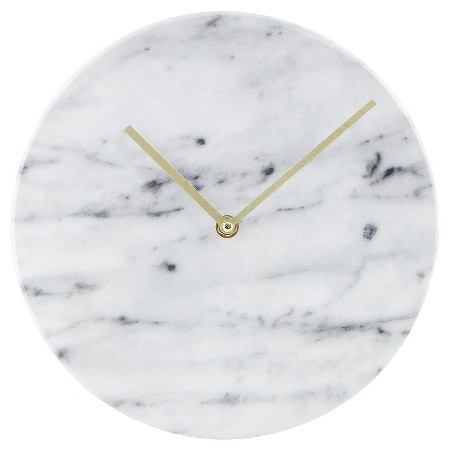 Florals

From the self-proclaimed wallpaper queen, no one was happier about the comeback of your grandmother's florals.  Schumacher is always another fan favorite but Tempaper has some great options on self-adhesive paper, perfect for renter's or people who aren't good with commitments. This one just may be going up in my apartment soon. Caitlin Wilson quickly became one of 2016's best, with her line of textiles featuring a heavy floral focus that we can't get enough of. 

Mismatched cabinetry

If you've watched any HGTV in 2016, you know how popular mismatched cabinetry was in 2016. From different color islands to contrasts in upper and lower cabinets, kitchens took a big step forward this year, breaking the mold from what's expected. Open shelving even replaced your standard kitchen cabinets, a trend that is expected to continue. 

Shiplap.

Chip and Joanna Gaines changed 2016, that's for sure. And nothing is more signature "Fixer Upper" than Joanna's famous shiplap finishes. As an inexpensive and rustic looking accent wall or combined with brick and steel to make a more industrial look, shiplap certainly had its moment in 2016 and is showing no signs of stopping.

Geodes

In another one of my personal favorite trends of 2016, geodes, quite frankly crystallized rocks, were all the rage. From artwork to cakes to decorative accents, geodes created design interest across many different styles. These natural beauties are a great way to add pops of color and played of the metallic trend of 2015 & 2016. This year showed us geode candle holders, coasters, hardware, and even wedding cakes! We hope this trend never goes out of style.

Copper accents

In addition to metallics, rose gold and copper were huge in 2016. With the popularity of Scandinavian design this year, copper accents came along with it. Kitchens were the most popular places for copper accents, including lighting, flatware, cookware and furniture. Experts are predicting this trend may be out in 2017, so focus any new purchases on smaller accents and lower budget investments.
Here's to next year–some of the predicted trends so far include cork, terra-cotta, and jewel tones! Can't wait to see what 2017 has in store for design!